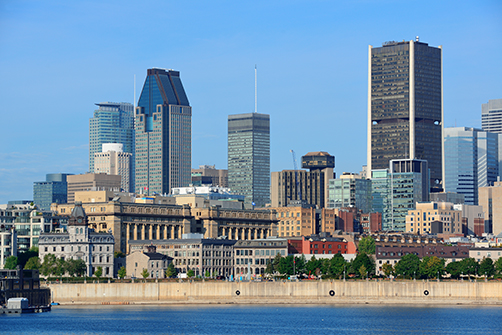 Quebec Chapter
759 Square Victoria, RC4
Montreal, QC H2Y 2K3
514-842-7837


André-Philippe Chenail
Director, Quebec Chapter
After leading the Shanghai Chapter in 2016, André-Philippe has returned as the Director of the Quebec Chapter, the position he assumed in 2013. He successfully grew the both Chapters by increasing their membership base, organizing numerous events, and coordinating the 2016 AGM in Shanghai.
André-Philippe Chenail founded his own music venue production company, Turbo Productions. Promoting French and English emerging music and recording artists through venues and videoclips, his company helped managed local bands. With a university degree in Secondary School Education, André-Philippe studied history, politics and international relations through his three years of experience teaching both Canadian History and Quebec's Contemporary World classes.
Contact Information:
E: Chenail [at] ccbc.com
T: 514-842-7837
F: 514-800-2189
Save
Claire Zhang
Program Manager, Quebec Chapter
Claire is currently in Halifax helping establish CCBC's new Atlantic Chapter. In the Quebec Chapter, Claire is responsible for providing business knowledge on Canada-China opportunities for members based in Quebec and assists with the planning and organizing of CCBC events and activities.
Prior to joining CCBC, Claire was involved in the China-Canada business community where she assisted in coordinating national Sino-Canadian business conferences and a Chinese provincial delegation's business meetings. She led two Canadian Young Entrepreneur Delegation visits to China, which explored Chinese business culture and environment through company visits, networking events, and roundtable meetings. Since 2013, Claire has been a freelancer teaching Canadian executives Mandarin and Chinese business culture.
Claire holds a Bachelor of Commerce in Marketing from Concordia University and is fluent in English and Mandarin, and has an intermediate-level knowledge of French.
Contact Information:
E: Quebec [at] ccbc.com
T: 514-842-7838
F: 514-800-2189
Save
Quebec Chapter Advisory Council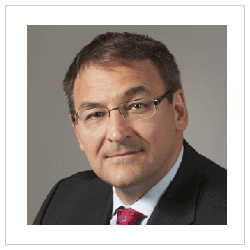 The Honourable Martin Cauchon, P.C., LL.M., ICD.D, Ad. E., Chair
Strategic Advisor, DS Welch Bussières

Biography
Mr. Cauchon was first elected to political office in October 1993 in the federal riding of Outremont, Québec. Throughout his distinguished political career, he held many pivotal cabinet positions, including Secretary of State (Economic Development Agency of Canada for the Regions of Québec) from January 1996 to January 2002, Minister of National Revenue from August 1999 to January 2002, Minister of Justice and Attorney General of Canada from January 2002 to December 2003, as well as Minister with political responsibility for Québec during that same period. In 2013, Mr. Cauchon participated in the Federal Liberal Party leadership race as an official candidate.
Mr. Cauchon's experience managing ministerial portfolios allows him to understand and provide solutions to the complex challenges faced by provincial, national and international corporations in knowledge-based economies, market globalization, human rights, and social corporate responsibility.
In March 2015, Mr. Cauchon, through Groupe Capitales Médias, of which he is Executive Chairman of the Board, proceeded with the acquisition of six daily newspapers, Le Soleil, Le Quotidien, Le Droit, La Tribune, La Voix de l'Est and Le Nouvelliste.
Mr. Cauchon completed a Master of Laws in International Business Legal Studies at the University of Exeter, in England. Mr. Cauchon is the Counsel of DS Lawyers. He is also the Vice-Chair of the Canada-China Business Council and the Chair of its Quebec Chapter and a member of numerous boards of directors.
Ponora Ang
Partner
Fasken Martineau

Biography
Ponora Ang is a member of Fasken Martineau's Litigation Group. He has pleaded before various levels of Québec courts in numerous complex cases, several of which attracted the attention of the Canadian press. His practice touches many aspects of civil and commercial disputes in the areas of banking, sureties enforcement, construction, real estate, directors' liability employment, insurance law and franchise law. He is also specialized in product liability, where he defends various manufacturers, distributors and vendors in the automobile, medical, aviation and security industries.
Mr. Ang teaches business law in a global context as part of the master of laws program of Université de Montréal's law faculty (LL.M.) in product liability as well as civil and commercial litigation. He was also the recipient of the YBAM's "Lawyer of the Year 2010" award in civil and commercial litigation.
Mr. Ang is also involved in many boards of directors in Québec. He was notably President of the Young Chinese Professionals Association, which was awarded "Best Young Chamber of Commerce of Québec 2012" during his term. He was also one of the four finalists for the award for "Director of the Year 2013 in Québec" given by the RJCCQ. Ponora was named "Top 20 Diversity Personalities of the Year 2013" by the Médiamosaique Press Association, in collaboration with ICI Radio-Canada, the CBC's French television station. In 2015, he was named Eminent Young Overseas Chinese by the Chinese government. Mr. Ang was also President of the Foundation of the Montreal Chinese Hospital, where the organization had realized its breaking record for fundraising during his term.
Mr. Ang is co-author of "The Essential Guide to Settlement in Canada" (published in December 2013 by
LexisNexis Butterworths Canada), a valuable practice manual designed for in-house counsel that is
focused exclusively on the topic of settlement in Canada. In 2014, he spoke at a conference on
alternative dispute resolution methods during a training program for Chinese judges offered by Canadian
professors and judges.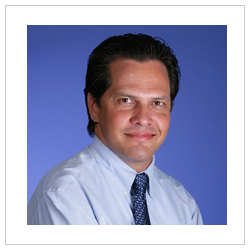 Pierre Bissonnette
Vice-President and General Manager
Huawei Canada

Biography
Mr.  Bissonnette is the Vice-President and General Manager of Huawei Canada. Huawei is the largest private Chinese company with over $75B USD of revenues in 2017 and over 180,000 employees worldwide. Huawei is exemplary in terms on how a Chinese company should adapt and localize in the local marketplace in having built a large successful business in Canada with over 800 employees.  Mr. Bissonnette manages Canadian teams including in the areas of sales, marketing, engineering and operations.
Prior to joining Huawei, Mr. Bissonnette had an international career and resided abroad for 15 years. He exercised his work in Asia, Europe and particularly in South America where Mr. Bissonnette was the General Manager for the Caribbean and Latin America for Nortel Networks.
Mr. Bissonnette is a professional engineer having studied Electrical Engineering at McGill University, and, he also has an MBA from McGill University's Desautel faculty of management. Mr. Bissonnette has been an advisory member of the Quebec Chapter of the Canada-China Business Council as will as having been a board member of the College Jean-de-Brébeuf Parent Association.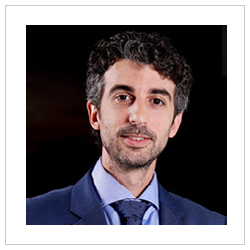 Steve Di Fruscia
President and CEO
Tianco Group

Biography
Steve Di Fruscia has over 13 years of experience in real estate and is known in the industry as a fully-versed real estate professional. He started in investment properties when he was 21 years old and moved into construction, sales, marketing, and development. In 2009, he started to learn Mandarin to expand his network and business to China. Now almost a fluent Mandarin speaker, he is leading one of the largest privately funded Chinese endorsed real estate groups in Canada: Tianco Group.
Tianco Group is a real estate and investment subsidiary of Tianqing real estate group, which is the largest real estate company in  province of Gansu, China. Tianco Group was founded in 2013 during the Vancouver, B.C., Mission Investment show, with then BC premier Christy Clark, when the chairman of Tianqing real estate, Mr. Han, joined forces with Mr. Di Fruscia to begin their international expansion.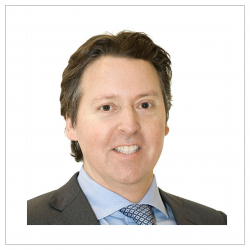 Vincent Joli-Coeur
Vice-Chairman, Financial Markets
National Bank of Canada

Biography
Vincent Joli-Coeur joined National Bank of Canada in 2011 as Vice-Chairman Financial Markets. He is responsible for senior coverage of our corporate, government, and institutional clients.
In his career of 30 years in the financial services field, Mr. Joli-Coeur has acted as a trusted advisor to large Canadian and International companies in various industries and has been involved in some of Canada's largest capital markets and infrastructure financings. Recently, Mr. Joli-Coeur led the team behind National Bank of Canada's successful inaugural Panda Bond issuance of RMB3.5 billion in the People's Republic of China, the first issuance of its kind for a non-Chinese bank.
In addition to his professional activities, Mr. Joli-Coeur is also actively involved in his community. He is the Chairman of the Board of Directors of Université de Sherbrooke and of the Infrastructure Council. He is also involved in several charitable organisations' financing campaigns.
Mr. Joli-Coeur has a Master's degree in business administration from Université Paris Dauphine in France.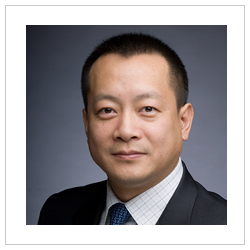 Henry Liu
Vice-President
Power Corporation
Biography
Mr. Liu was appointed Vice-President of Power Corporation in May 2011. He oversees Power Corporation's business development in Asia, where the company currently has a number of investments. Mr. Liu joined Power Corporation in 1995 and has since held various positions, most recently as Financial Analyst and Director of Asian Affairs. Prior to joining Power Corporation, Mr. Liu worked with China CITIC Group in Beijing.
He serves as a member of the board of governors for the Jiu Ding Scholarship Program dedicated to Chinese students studying in Québec. He is also actively involved in supporting the development of cultural programs to promote local Chinese communities in Canada. Mr. Liu obtained a Bachelor of Arts degree in Nanjing, China, earned an MBA from McGill University, and is a CFA charter holder.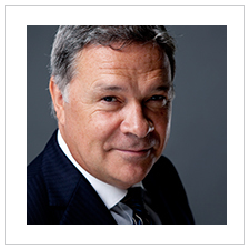 Sylvain Saint-Amand
Director of the Office of International Relations
University of Quebec in Montreal (UQAM) 
Biography
Sylvain Saint-Amand is Director of the Office of International Relations of the University of Quebec in Montreal. He has recently presented on issues of internationalization in conferences in Belgium, Brazil, Ecuador, Vietnam and China and has chaired three international conferences on "Internationalization of Universities in French", held in Montreal, Brussels, and Hanoi. A fourth conference will be held in Lausanne in February 2018.
Before joining UQAM in 2006, Mr. Saint-Amand was Executive Director of McGill University's Centre for International Management Studies. Mr. Saint-Amand was trained as a historian of Modern China and was Chairman of the Board of SAJE, a non-for-profit organization providing assistance to entrepreneurs and start-ups from 2001 to 2014. Mr. Saint-Amand is currently Chairman of the Board of the World Centre of Excellence of Destinations.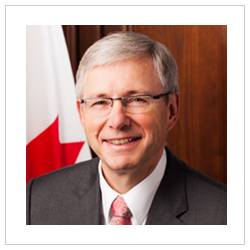 Guy Saint-Jacques
Advisor
GS+J Groupe-conseil Inc.
Biography
Mr. Guy Saint-Jacques worked for one year as a land planner for the Québec Government before joining the Department of External Affairs in 1977, holding office in New York, Mexico City, Kinshasa, and Hong Kong as well as twice in Washington, D.C., the last time as Minister and Deputy Head of Mission. He has also been Deputy High Commissioner at the High Commission of Canada in London, UK and has been posted three times to Beijing.
At Headquarters, Mr. Saint-Jacques worked in the Consular Affairs, Francophone Africa and Science and Technology divisions, and as Executive Assistant of the Associate Deputy Minister. He also served as Deputy Director of the Energy and Environment division, as Director of the Assignments division, and as Director General of the Personnel Management Bureau. He served as Chief Negotiator and Ambassador for Climate Change for the Government of Canada and was the Ambassador Extraordinary and Plenipotentiary for Canada to the People's Republic of China until October 2016. For Mr. Saint-Jacques who speaks fluent Mandarin, this was a fourth assignment in China.
Since retiring from the Public Service, Mr. Saint-Jacques works as an adviser through his company GS+J Groupe-conseil Inc. and is a Senior Fellow at the China Institute of the University of Alberta as well as at the Institut d'études internationales de Montréal (IEIM). He is also a member of the board of Xebec Adsorption Inc. He is the Honourary Chair of the Canada-China Small and Medium Size Companies (CCSME) and sits on the Advisory Board of the Québec Chapter of the Canada-China Business Council. Mr. Saint-Jacques holds a B. Sc. (Geology), University of Montreal, and a M. A. (Land Planning and Regional Development), Laval University.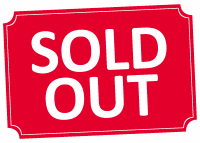 The Honourable Stephen McNeil, Premier of Nova Scotia, and His Excellency LU Shaye, Ambassador of China to Canada, will be honoured guest speakers at the dinner officially launching the CCBC Atlantic Chapter on Wednesday,[...]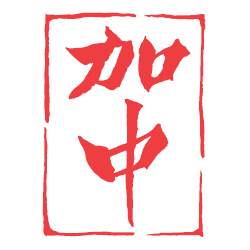 China's e-commerce platforms have created the world's largest online market. Hundreds of millions of Chinese buyers are spending hundreds of billions of dollars online. Creating an online presence that engages Chinese purchasers and gets them[...]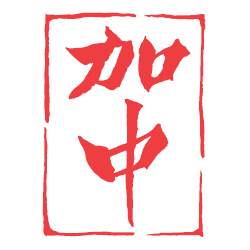 China's e-commerce platforms have created the world's largest online market. Hundreds of millions of Chinese buyers are spending hundreds of billions of dollars online. Creating an online presence that engages Chinese purchasers and gets them[...]