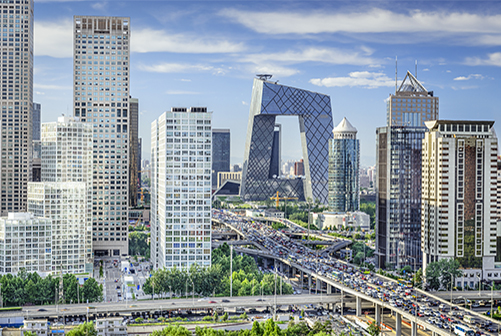 Beijing Chapter
Suite 11A16, Tower A, Hanwei Plaza
No.7 Guanghua Road, Chaoyang District
Beijing, 100004, P.R.China
Tel: (8610) 8526-1820/21/22
Fax: (8610) 6512-6125
Beijing Chapter Advisory Council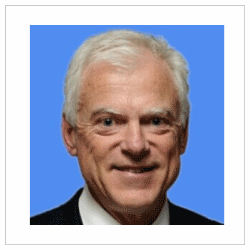 Ralph Lutes
Chair, CCBC Beijing Chapter
Executive Director and General Manager
Teck China
Biography
Ralph Lutes was appointed Executive Director and General Manager, Teck China, in October 2014, having previously held the position of Vice President, Asian Affairs. Prior to joining Teck, Mr. Lutes practiced corporate and commercial law in Stikeman Elliott LLP's Toronto, Hong Kong, and Vancouver offices. He has also served as Managing Director and Counsel with CIBC World Markets in Singapore with responsibility for the Far East and Australia, including offices in Beijing, Shanghai, Hong Kong, Tokyo, Singapore, Sydney and Perth.
Mr. Lutes holds a Bachelor of Laws from the University of New Brunswick and a Bachelor of Commerce (Hons.) from Queen's University. He has also been a sessional lecturer in corporate governance at the Sauder School of Business at the University of British Columbia.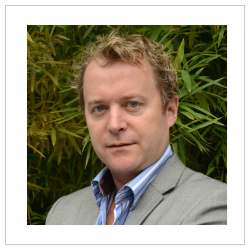 Justin Downes
President
Axis Leisure Management
–
Biography
Justin Downes serves as President of Axis Leisure Management and has held a number of senior resort and tourism leadership roles over 25 years and on three continents including some of the industry's leading four-season resorts.
Prior to founding Axis, Mr. Downes served as Senior VP Operations for Melco China Resorts (formerly Intrawest China) and was responsible for the planning, development, and operation of five major resorts in China's North East including Yabuli and Beidahu. He later served as COO for Genting Secret Garden Resort (host resort for the 2022 Winter Olympics), overseeing business and master planning up to the time of opening. Axis is currently involved in multiple high-profile mountain resorts and indoor winter sport developments as well as working with multiple iconic international sport, leisure and tourism brands. Mr. Downes also currently serves on the Board of Directors of Freestyle Canada – Canada's national freestyle ski program.
Prior to coming to China in 2006, Mr. Downes held the role of CEO for Hotham Skiing Company, one of Australia's leading ski resorts and tourism assets. From 2000-2005, he served as the opening General Manager and Developer of Kicking Horse Mountain Resort in Canada's Rocky Mountains. As the leader of this project, he oversaw all aspects of the development and operations that lead to it becoming one of North America's leading resort properties. Throughout the 90's, Mr. Downes held a number of Executive roles with Intrawest ULC, in Whistler and Panorama, British Columbia.
Axis is a leading leisure and hospitality consultancy headquartered in Beijing, specializing in four-season development projects on behalf of domestic developers, and representing leading foreign firms in the hospitality/leisure industry looking to offer service, or launch their brand into the growing Asian marketplace in the areas of ski, golf, integrated resorts and entertainment venues.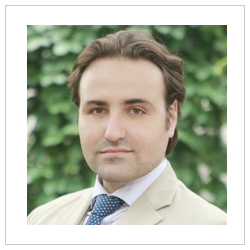 Lee Kane
Counsellor (Commercial) and Senior Trade Commissioner
Canadian Embassy to PRC 
Biography
As Counsellor and Senior Trade Commissioner, Lee Kan's team manages bilateral commercial relations between Canada and China in investment, aerospace, automotive and rail, life sciences and health care, information communication technology, creative industries, winter sports, tourism, consumer products and e-commerce. Mr. Kane is correspondingly the Counsellor-level Science and Technology representative at the Canadian embassy. He also overseas Canada's 10 Commercial Trade Offices across China.
Prior to his current diplomatic posting, Mr. Kane was Counselor and Head of the Canada's Foreign Policy and Diplomacy Service at the Canadian Consulate General in Shanghai until August, 2017.
From 2011-2015, Mr. Kane was in Beijing as Team Leader and Trade Commissioner managing the natural resources, energy, clean technology, forestry and infrastructure files at the Canadian Embassy to the People's Republic of China. Prior to his three diplomatic postings in China, he was responsible for the natural resource and energy, clean technology, investment and construction file on the China desk at Global Affairs Canada Headquarters in Ottawa.
Before joining Global Affairs Canada, Mr. Kane worked in the private sector in Toronto, Montreal, Shanghai, Paris, and Geneva. He completed his BCOM from the Desautels Faculty of Management at McGill University and is a recipient of the Deputy Minister's Award of Excellence, as well as the Award of Excellence from Canada's Ambassador to the PRC.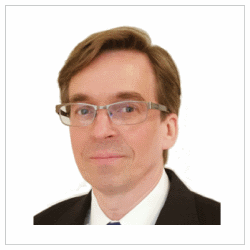 Robert Nygren
President and CEO
Epic Fusion Corp.
–
Biography
Robert Nygren has extensive experience leading technology companies in North America and China. As CEO of publicly traded Epic Data Intl and currently its spin-off Epic Fusion, he established a subsidiary in Shanghai in 2010 and set up a joint venture in 2011 with Huazhong University of Science and Technology of Wuhan to pursue the manufacturing technologies industry. As Chair of the China Canada Emerging Technologies Park, Mr. Nygren is now leading the development of the new 10 sq km mixed use technology park in Langfang, Hebei.
Mr. Nygren's previous positions include CEO of Fincentric Corp., a developer of financial services technologies in Canada (sold to US based Open Solutions Inc. in 2007), and VP Business Development of VOCI Corp., a developer of speech recognition systems in California. He obtained his Bachelor of Arts and Bachelor of Laws degrees from the University of Western Ontario in London, Canada, and has been a member of the legal professions in Ontario, British Columbia, and California.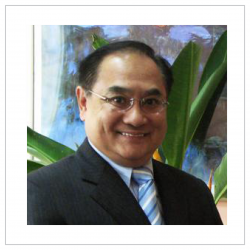 Francis Pang
Chairman
Canadian International School of Beijing, PRC
–
Biography
Dr. Francis Pang, Canadian citizen, born in HK 1951, with education in HK and Canada. Married with 2 children. Toronto and Beijing has been his home base for the past 35 years.
Dr. Pang is currently holding the following major positions:
— Chairman – Beijing Concord College of Sino-Canada, PRC
— Executive Director – Beijing UNESCO Association Clubs, PRC
— Chairman – Shenzhen (Nanshan) Concord College of Sino-Canada, PRC
— Chairman – International School of Nanshan Shenzhen, PRC
— Chairman – Canadian International School of Beijing, PRC
— Chairman – Anhui Concord College of Sino-Canada, Wuhu, Anhui, PRC
— Chairman – Beidaihe Concord Bridge School, Hebei, PRC
— Chairman – Guiyang Concord College of Sino-Canada, Guizhou, PRC
— Chairman – Hunan Concord College of Sino-Canada, Changsha, Hunan, PRC
— Chairman – Harbin Concord College of Sino-Canada, Heilongjiang, PRC
— Chairman – Qingdao Concord College of Sino-Canada, Shandong, PRC
— Chairman – Canadian International School of Hefei, Anhui, PRC
— Chairman – Sino-Canadian School of Hefei, Anhui, PRC
— Chairman – Lanzhou Concord College of Sino-Canada, Gansu, PRC
— Chairman – Kunming Concord School, Yunnan, PRC
— Chairman – Fuzhou Concord College of Sino-Canada, PRC
— Chairman – Canadian International School of Shenyang, PRC
— President – AKD International Inc. Toronto, Canada
— President – AKD Education Consultant (Beijing) Inc.
— Chairman – Confucius Institute, New Brunswick, Canada
— Committee Member – Deans Advisory Board, Wilfrid Laurier University, Canada
— Chairman – AKD Inc, Cayman Islands
— Chairman – Pang Worldwide Enterprises Limited, British Virgin Islands
— Board Member – International Children Arts Foundation, Washington DC, USA
In 1994 Dr. Pang proposed the first Sino-Canadian joint-cooperative College in China. It was the first School to be approved in China for Chinese students to receive both the Canadian and Chinese senior high school education in China. With 3 years of preparation, the College started in 1997 with 300 students and current student body of 1200. The New Brunswick Department of Education has been directly involved with Dr. Pang in this College program right from the very beginning. NB Department of Education officials along with numerous key educators visited Beijing in 1996 to meet with senior Chinese Officials to officially launch the establishment of the College in the Great Hall of the People in Beijing, China.
Beijing Concord College of Sino-Canada (BCCSC) has been growing fast and setting precedents since 1997 with 27 sister schools in Beijing, Guangdong, Anhui, Guizhou, Harbin, Chongqing, Hunan, Yunnan, Shandong, Shaanxi, Gansu, Liaoning, Fujian and Jiangsu.
In December 2009, Dr. Pang welcomed The Right Honourable Prime Minister Stephen Harper to the Canadian International School of Beijing. Prime Minister Harper addressed the students and faculty recognizing Canadian education is one of best in the world. In 2014, we also welcomed The Honourable Noel Kinsella, Speaker of the Senate and again in 2016, The Honourable George Furey, Speaker of the Senate also visited. Over the 21 years, Dr. Pang has welcomed many dignitaries and senior officials from around the world to our school promoting quality Canadian education and exchanges.
Dr. Pang has contributed a lot in the past and he will continue to crusade well into the future to ensure that education for globalization has a firm, respectable and permanent foothold in both China and Canada.
Dr. Pang has received 3 honorary degrees:
— Honorary Doctorate Degree by the University of New Brunswick, Canada, 2001
— Honorary Doctorate Degree by the Thompson Rivers University, Canada,2005
— Honorary Doctorate Degree by the Wilfrid Laurier University, Canada, 2010
He was awarded the following awards:
— Recipient of the Queen's Jubilee Medal by the Government of Canada in 2002
— Recipient of the Great Wall Friendship Award by the Chinese Beijing Government in 2004
— Recipient of the Maple Elite Award by the Canadian Alumni Association in 2011
— Recipient of Certificate of Award of Contribution to International Education by United Nations in June 2012
— Recipient of the Governor General Award by the Governor General of Canada, 2013
— Recipient of the Canada 150 Medal Award by the Speaker of the Senate, 2017
— Tribute of Honour for outstanding achievements and contributions in international education by the New Brunswick Legislature in 2/2007
— Tribute of Honour for outstanding contributions in the China-Canada relationship by the House of Commons in 2/2007
— Founder and Donor of the Concord Excellence Scholarship Award to promote academic and leadership excellence for schools network.
— Founder and Donor of the Dr. Francis Pang's Confusion Scholarship in UNB, Fredericton, NB
— Supporter and Donor of the Patient Bay Sunnybrook Hospital, Toronto, Canada
Nicole Pei
General Manager
Biorem China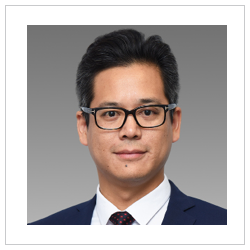 Kevin Tsui
Managing Director, North China and East China
British Columbia International Trade and Investment Office
Biography
Kevin Tsui is currently serving as Managing Director for the British Columbia's Trade and Investment representative offices in Beijing and Shanghai. He facilitates bilateral commercial, institutional, trade, and investment relations between British Columbia and North and East China stakeholders.
Prior to this role, Mr. Tsui was Managing Director, China, for the Canada China Business Council (CCBC) where he managed a network of up to eight representative offices across China, promoted Sino-Canadian trade relations, and advised Canadian corporate members on their China market entry and business development strategies.
Before moving his family to Beijing in 2003, Mr. Tsui was based in Vancouver where he worked in the enterprise software and online marketing/advertising industries as a business development and sales professional. During his years in Beijing, Kevin also facilitated the establishment and subsequent angel financing for a Swiss information access and retrieval software company.
Born in Paris and raised and educated in Montreal, he obtained his Bachelor of Commerce degree from McGill University. Mr. Tsui is fluent in Mandarin, Cantonese, French, and English.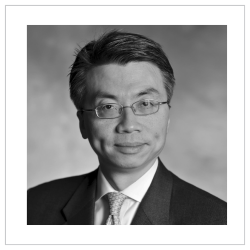 Albert Yu
Managing Director and Head of Asia
Bank of Montreal
Biography
Albert Yu has been Managing Director and Head of Asia at Bank of Montreal since 2016, where he was serving as Chief Executive Officer of Asia and Managing Director of Asia at Bank of Montreal. Mr. Yu is responsible for the growth and development of BMO Financial Group's businesses and functions throughout Asia and serves as President of BMO's locally incorporated subsidiary, Bank of Montreal (China) Co. Ltd. Mr. Yu joined BMO in January 2009 and is based in Beijing.
Mr. Yu is an accomplished banker with more than two decades of global experience in capital markets and wealth management. He has extensive Canadian management experience and expertise across Asian and North American markets.
Prior to joining BMO Mr. Yu was based in New York, leading a number of HSBC's capital markets businesses including financial products, sales and structured wealth management. Before joining HSBC in 2000, he was Head of financial products marketing in North America for CIBC World Markets, and global head of transaction development.
Mr. Yu started his career in 1986 with Bankers Trust and HSBC in Toronto and Hong Kong, where he held various trading, banking and management positions. He serves as Director at BMO ETF – BMO Asia High Dividend ETF, and Bank of Montreal (China) Co. Ltd.
Mr. Yu has a Master of Science degree in finance from the University of British Columbia and a Bachelor of Commerce degree from University of Windsor.
Victor Yang
President
Power Pacific Corporation Ltd.
Biography
Mr. Yang is President of Power Pacific Corporation Ltd. (PPCL), a wholly owned Hong Kong subsidiary of Power Corporation of Canada (PCC). PCC is a diversified international management and holding company and it holds interests in a number of investments in the PRC.
Prior to joining the Power Group in 1996, Mr. Yang was head of the resident mission in the People's Republic of China (PRC) for the International Finance Corporation (IFC), a member of the World Bank Group. At IFC, Mr. Yang held senior investment management positions, and acted as the principal investment officer for Latin America, before his reassignment to Beijing in 1992 to develop IFC's PRC business. Previous to joining IFC in Washington D.C. in 1984, Mr. Yang held managerial and technical positions with industrial and consulting concerns in Brazil.
Mr. Yang represents PPCL at the Investment Association of China. He served on the Board of several PRC-linked companies including privately-held and listed companies. A native of Shanghai, he was educated in Hong Kong, Sao Paulo, and Boston. Mr. Yang holds B.S., M.Sc. and Eng. Degrees in chemical engineering from M.I.T. (Massachusetts Institute of Technology) and graduate degree in business administration from Fundacao Getulio Vargas, in Sao Paulo, Brazil.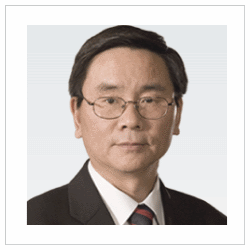 Dr. Jianwei Zhang
President
Bombardier China, Bombardier Inc.
Biography
Jianwei Zhang was appointed President, Bombardier China in February, 2010. His responsibilities include providing advice, coordination and leadership in the management of the company's relationships with various Chinese government entities, as well as strategic support for management of relations with other key jurisdictions.
Dr. Zhang is responsible for developing new business and for coordinating all of Bombardier's activities in China. This includes assisting the management of seven manufacturing joint ventures and eight Wholly Foreign Owned Enterprise (WFOE), as well as working across the various product divisions to ensure a coordinated strategic approach to the business in China.
Dr. Zhang began his career at Bombardier as a project manager in 1995. Since then, he has held a variety of positions with rapidly increasing responsibility. He was promoted to Director, Projects and Business Development in 1997 and to Vice President of Bombardier Transportation in 1998. In 2005, he was named Chief Country Representative supporting both Bombardier Transportation and Bombardier Aerospace.
Prior to joining Bombardier, Dr. Zhang held several academic appointments as a Teaching Assistant and as an Assistant Professor. In addition, he was a senior government officer at the municipal level in China from 1975 to 1982.
Dr. Zhang graduated from Tianjin University in 1982 with an engineering degree (internal combustion engines). He received his MBA from Université de Montréal (Canada) in 1991 and his Doctorate in Administration from Université de Montréal in 1996. His specialization was enterprise strategy. In addition to his Doctoral Dissertation, he is the author of several articles on management science published in Canada and France.
Dr. Zhang sits on several standing committees of professional magazines as well as several Boards of Directors and advisory committees.