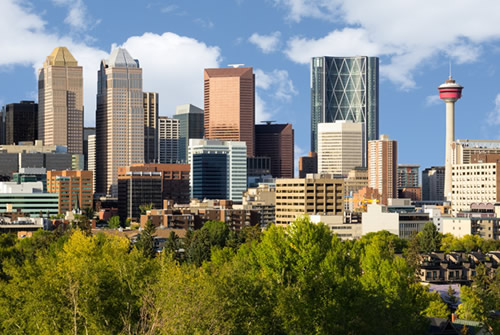 Prairies Chapter
#300, 404 – 6 Avenue, SW
Calgary, Alberta, T2P 0R9
403-910-2320

Ryan Hofer
Director, Prairies Chapter
Ryan began working on events for CCBC in 2014, and served as Interim Director of the Prairies Chapter last spring/summer. He is returning to CCBC with a solid understanding of business development, member relations, and investor engagement. He is also experienced in organizing delegations.
Ryan has received the Queen Elizabeth II Golden Jubilee Citizenship Award and the Duke of Edinburgh Gold Award.
Contact Information:
E: Ryan[at]ccbc.com
T: 403-767-1347
M: 403-910-2320
Save
Prairies Advisory Council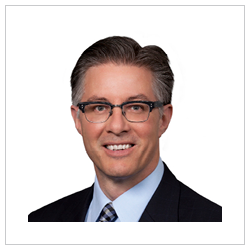 Craig Hoskins
Chair, CCBC
Partner
Norton Rose Fulbright
Biography
Craig Hoskins practises law in a wide range of corporate finance and transactional areas. He advises public and private corporations, as well as underwriting groups and private equity investors, on mergers and acquisitions, equity and debt financing, and corporate governance matters, including foreign investment issues faced by international investors entering the Canadian marketplace.
Mr. Hoskins has significant experience advising private equity investors in a wide array of energy, technology, and manufacturing businesses as well as participants in the Alberta and Saskatchewan oil sands industries, pipeline and energy infrastructure industries, and advising in-bound investment from Asia.
He regularly speaks on corporate governance, corporate finance and foreign direct investment matters in Canada and Asia and serves as a corporate director for certain clients establishing businesses in Canada.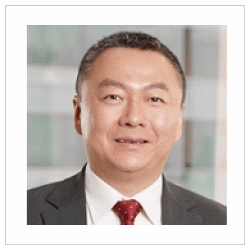 Chung WANG
Partner
US Corporate Tax Services
PwC
Biography
Mr. Wang has more than 12 years of U.S. tax experience in both industry and public accounting environments. He worked for several years in the tax department of a Texas-based multinational corporation before moving to Canada to support Canadian companies in their U.S. and cross-border tax matters. He has extensive knowledge in the oil and gas industry and significant experience in tax accounting. In addition to his CA (Canada) and CPA (U.S.) designations, Mr. Wang has also earned a Master's degree in U.S. Taxation and an MBA.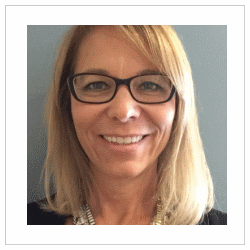 Sandra Candie 
Director, Global Partnerships
Entrepreneurial Investment Alberta Innovates and Technology Futures
Biography
Sandra Candie is the Director, Global Partnerships with Alberta Innovates. She has been with Alberta Innovates in the Entrepreneurial Investment group since 2015. She works closely with the Ministry of Alberta Economic Development and Trade to develop international programs. Ms. Candie is responsible for the implementation and delivery of inter-jurisdictional programs with Alberta Innovates, which are designed to support Alberta based Small and Medium Enterprises (SMEs) in gaining access to new international and domestic (non-Alberta) markets.
Ms. Candie leads three key specific global programs Alberta-Zhejiang, China; Alberta-Jalisco, Mexico; and Alberta-Ontario. The aim of these programs is to provide for-profit SMEs from the two partner jurisdictions with assistance in establishing global partnerships, as well as accessing grant funding to support strategic, industry-driven commercialization projects that involves novel and innovative products and materials.
Ms. Candie was instrumental in the delivery of Alberta Innovates first round of the Alberta-Zhejiang Global Partnership Program. In October, 2016 five Alberta SMEs were awarded funding to facilitate industry collaboration in research and development, and encourage innovative technological development opportunities in Alberta and Zhejiang for the purpose of commercialization.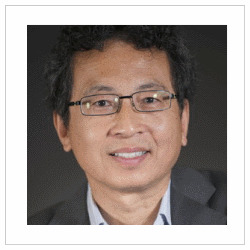 Edy Wong
Associate Dean, International
Alberta School of Business
University of Alberta
Biography
A recipient of a Governor General's Medallion and the Chongqing Friendship Award in 2013, Dr. Edy Wong is an Associate Dean at the Alberta School of Business. He is a researcher and practitioner of international business and has produced numerous scholarly articles on China over the years. Dr. Wong is also author of the SCMP designation program in Canada, for which he was awarded a Fellow's Award by Supply Chain Management Association of Canada and the Garner -Thémoin Award by IFPSCM (International Federation of Purchasing and Supply Chain Management).
Dr. Wong 's business experience includes past and current corporate directorships in Hong Kong and China, and presidency of the Hong Kong – Canada Business Association (Edmonton). He has served as advisor to the China Petroleum Equipment Manufacturers Association, Shenzhen Logistics Association, and Temco Energy of Kazakhstan, and is currently an associate with Canada Asia Synergy Group. Dr. Wong is also a visiting professor at several Chinese universities and the China Academy of Governance (a State Council training institute), and a regular lecturer at the China Executive Leadership Academy Pudong (a CPC training institute).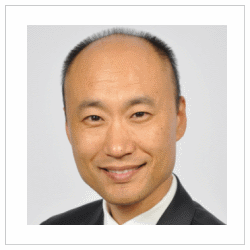 LIN Qiang 林强
CEO and President
Siwin Foods
–
Biography
Qiang LIN founded Siwin Foods in 2004, oversees every aspect of the business, and is intimately involved in the finance and R&D. He began his career in the food industry at Yantai Fulong Foodstuff Co. Ltd as Deputy General Manager.
In 1996, Mr. LIN founded Yantai Xiwang Co., and under his direction the company has grown into a modern food enterprise group gathering scientific research, production, and marketing which has led the organization to being the nation's largest processor of sauced meat products.
Mr. LIN's ambition of providing quality food globally created the beginning of Siwin Foods Ltd in Alberta. His goals and strategies led to the successful launch of a number of products created especially for the western market with an interesting Asian twist which captured significant attention in Canada. The success of this product led to the expansion, design and construction of a 20-million-dollar facility.
Mr. LIN has been the Deputy President of the Meat Association, Shandong, China. He has received the "New China Sixty Anniversary Shandong Light Industry Meritorious Entrepreneurs" award, "China Meat Industry Influence Entrepreneurs" award, the "China Meat Industry Outstanding Leader" award and a Business Excellence award in Canada.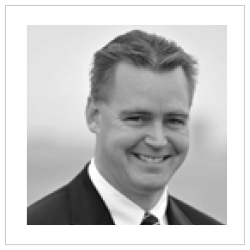 Jon Horsman
Co-Head
ATB Corporate Financial Services
ATB Financial
Biography
Jon Horsman has been recently appointed as the Head of the Financial Services Group to lead the professional specialist teams and experts in the Syndications Group, ATB Financial Markets, ATB Equipment Finance, Project Finance and CFS' newly formed Corporate Advisory Services (M&A).
Previous to this role, Mr. Horsman launched and ran the CFS Syndications group, which is now one of the leading syndication agencies in Western Canada. Building on this, Mr. Horsman is excited about the future possibilities in his newly expanded role: "During my 12 years at ATB, I have grown and developed with CFS and now I am honoured to be in a position to help grow and develop new teams to provide enhanced capabilities to our clients."
Mr. Horsman has an MBA from the University of Alberta and an honours BA in Philosophy from Gonzaga University, and is pursuing the CFA designation.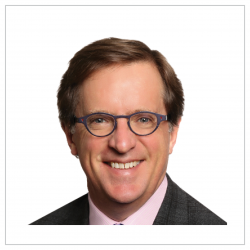 Don Greenfield
Partner
Bennett Jones
–
Biography
Don Greenfield has over 36 years of experience in asset and share sales and acquisitions in Canada and internationally, oil sands and LNG development, production and facilities construction and operating matters, production sale contracts, financings, joint ventures, limited partnerships, farmouts and Investment Canada Act and Competition Act matters.
Mr. Greenfield acts for domestic and international exploration and production companies and companies engaged in various upstream and midstream activities, as well as state-owned oil companies. He is a former executive member of the Natural Resources subsection of the Canadian Bar Association, has contributed to several Canadian Energy Law Foundation Jasper research seminars, and has taught oil and gas law courses for Insight Information, the University of Calgary, Mount Royal University, and the Canadian Association of Petroleum Landmen. Mr. Greenfield served a six-year term as a director of the Canadian Energy Law Foundation.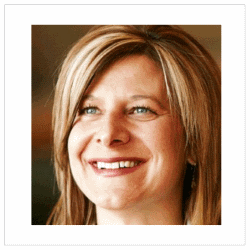 Traci Bednard
Vice President, Market Development
Edmonton International Airport
–
Biography
Traci Bednard is Vice President Market Development for Edmonton International Airport. In this executive role, she leads the planning and implementation of corporate strategies to develop passenger and cargo air services, as well as the sales and communications for the company and its various lines of business through EIA's We'll Move You brand promise.
Over her tenure with the airport, Ms. Bednard has led a number of portfolios for the company including establishing a Passenger Experience department.
In addition to a Bachelor of Arts degree, which she earned from the University of Alberta, Ms. Bednard has a Public Relations Diploma from Grant MacEwan University, and completed the Business Leadership Program (PLD) from Harvard Business School.
Ms. Bednard contributes to a number of boards and committees in her community, including the YESS Board (Edmonton Youth Emergency Shelter Board/Youth Empowerment and Support Services) and Covenant Health Foundation Board. She also participates as a member in a wide variety of organizations including the International Association of Business Communicators, and the International Women's Forum.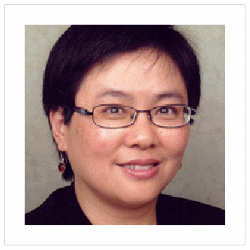 Nancy Wu
Executive Director, Northeast Asia Branch, Trade and Investment Attraction Division – Alberta Ministry Economic Development and Trade
Biography
Nancy Wu heads a team of economic development and international relations experts who lead and coordinate the Alberta government's strategies and policies in capitalizing the province's opportunities and relationships in Northeast Asia. She has been a senior manager with the Alberta government since 2005 and has over 16 years of government and industry experience, having held positions in departments such as International and Intergovernmental Relations, Finance and Enterprise, and Innovation and Advanced Education. Her experience focuses on various economic development roles such as investment attraction, trade promotion, industry development and labour development.
Ms. Wu has worked with a number of industry sectors, including energy (all across the energy development value chain), agriculture and food, financial industries and telecommunications.
Ms. Wu earned an MBA from the University of Alberta, Faculty of Business.