The CCBC Board of Directors is a key resource for both the CCBC and its members. The directors' cumulative corporate experience in China and their personal and business networks among China and Canada's most senior government and business leaders is unparalleled. They speak with insight and authority on Canada-China business, trade and investment issues and their voices are heard. (In photo L-to-R: CCBC Board Members: Graham Shantz (President), Ed Legzdins (Vice-President), and Lisa Baiton (Director).)
Olivier Desmarais, Chair of the Board of the CCBC, is pleased to announce the 2018-2019 Board of Directors, which was elected at the Annual General Meeting on November 11, 2018 in Beijing. At the AGM, outgoing Chair Peter Kruyt welcomed back returning directors and introduced the following new directors to the board: Vivi Hou, Adam Janikowski, Joyce Lee, and Sarah Cameron, who was appointed as part of the G(irls)20 Girls on Boards Program. Mr. Kruyt thanked three retiring directors for their dedicated volunteer service to CCBC: Chia-yi CHUA, Dave Forestell and Kevin Long.
Mr. Desmarais, who was elected as Chair at this AGM, would like extend his thanks to Peter Kruyt, who retired as Chair after 16 years, for his unwavering support of CCBC and for his significant contributions to enhance and develop Canada-China relations in the business community.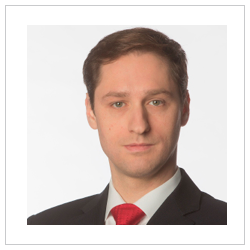 Olivier Desmarais, Chair
Senior Vice-President
Power Corporation and Power Financial
Biography
Mr. Desmarais was appointed Vice-President of Power Corporation and Power Financial in May 2014. Prior to his current position, he was Director of Business Development at Square Victoria Digital Properties. From 2010 to 2013, he worked as an Associate at Putnam Investments. While completing his Law degree, Mr. Desmarais was an articling student at Heenan Blaikie LLP and also worked as an analyst at Pandion Investments.
In May 2014, Mr. Desmarais was named a director of Great-West Life, Investors Group, Mackenzie, Square Victoria Communications Group, Gesca ltée and La Presse ltée. He was appointed Chairman of Power Energy Corporation in April 2015.
Mr. Desmarais holds a Bachelor of Civil Law degree from the University of Ottawa and a Bachelor of Arts in Sociology and Political Science from McGill University. He has been a member of the Québec Bar since 2009. He is a member of the Montreal General Hospital and will soon be appointed Honorary Lieutenant-Colonel of "Les Voltigeurs de Québec."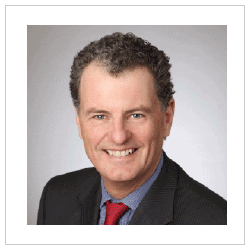 Graham Shantz, President
President, CCBC
President, CCBC

Biography
Graham served for over 25 years in Canada's public service providing advice to Canadian governments, mainly on management of Canada's relations with Asia. He has lived and worked for over 12 years in Asia, half of that in China. In Ottawa, Graham has worked in senior management positions in Global Affairs Canada, the Department of Finance and the Privy Council Office. In 2000-2001 he served as Canada's lead negotiator for Foreign Investment Protection Agreements (FIPAs) and in 1996-1997 served as deputy chief negotiator for the Canadian team during China's WTO accession talks. Over the past decades, Graham has been involved in numerous major bilateral visits between Canadian and Chinese leaders.
Graham has served on the Board of Directors of the Asia Pacific Foundation (2013-2016) and on the Board of Directors of the Centre for International Governance Innovation (2006-2009). He served as Canada's Ambassador to the Kingdom of Spain (2009-2012) and ended his career in the public service in senior management positions in Global Affairs Canada's Asia Branch.
A Mandarin speaker, Graham's pursued his interest in China while studying economics at Goshen College in Indiana. He holds an M.A. in International Affairs from Carleton University's Norman Paterson School of International Affairs. He also pursued language and economics studies in China, including at Beijing University and Xiamen University, under the Canada-China Scholars' Exchange Program.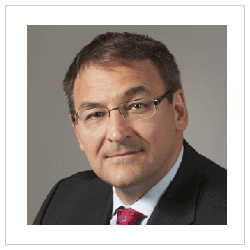 The Honourable Martin Cauchon, P.C., LL.M., ICD.D, Ad. E., Vice-Chair
Strategic Advisor, DS Welch Bussières
Biography
The Honourable Martin Cauchon acts as counsel to the DS Avocats Canada group and also leads the China Working Group sector.
Mr. Cauchon was first elected to political office in October 1993 in the federal riding of Outremont, Quebec. Throughout his distinguished political career, he held many pivotal cabinet positions, including Secretary of State (Economic Development Agency of Canada for the Regions of Quebec) from January 1996 to January 2002, Minister of National Revenue from August 1999 to January 2002, Minister of Justice and Attorney General of Canada from January 2002 to December 2003, as well as Minister with political responsibility for Quebec during that same period. In 2013, Mr. Cauchon participated in the Federal Liberal Party leadership race as an official candidate.
These ministerial portfolios provided Mr. Cauchon with in-depth knowledge of a wide variety of issues, in particular the numerous challenges faced by corporations in knowledge-based economies, market globalization, human rights, and provincial, national and international partnerships. Mr. Cauchon represents our clients for their affairs in Quebec, in Canada and internationally. With a solid understanding of Quebec's economic development issues, he works as a team with his colleagues to provide strategic legal advice regarding economic development initiatives for northern regions. At the national and international levels, Mr. Cauchon advises entities of all sizes seeking to develop business opportunities and partnerships.
Having also developed close relationships on numerous levels in China and having in-depth knowledge of the Chinese market, Mr. Cauchon is responsible for the development of the firm's strategy for China, and to implement its related initiatives. In its 2014 edition, The Best Lawyers in Canada (Woodward/White) recognized Mr. Cauchon as a leading lawyer in the areas of International Trade and Finance Law. Prior to his political career from 1985 to 1993, Mr. Cauchon practised law in civil and commercial litigation. Mr. Cauchon joined DS Avocats Canada in 2014 after having practised commercial law with other large law firms since 2004.
Mr. Cauchon completed a Master of Laws in International Business Legal Studies at the University of Exeter, in England.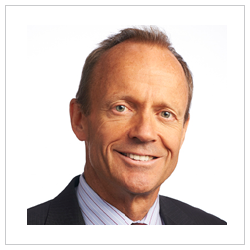 Stockwell Day, Vice-Chair
Senior Strategic Advisor
McMillan LLP
Biography
The Honourable Stockwell Day joined McMillan's Vancouver office as a Senior Strategic Advisor in 2011. In this capacity, Mr. Day uses the extensive experience he gained in senior government roles – including as the former Minister of International Trade, the former Minister for the Asia-Pacific Gateway and the former President of the Treasury Board, to serve as an advisor for clients and their business objectives.
Mr. Day was successfully elected to senior government roles and positions nine times over 25 years at two levels of government and in two separate provinces. From 1986 to 2000, he represented Red Deer North in the Alberta Legislature, where he served in the Progressive Conservative Government in a variety of senior roles, including Chief Whip, Government House Leader, Minister of Labour and Minister of Social Services. From 1997 to 2000 he was Provincial Treasurer (Minister of Finance) and Acting Premier.
In 2000, Mr. Day won the leadership of the Canadian Alliance and became Leader of Canada's Official Opposition. In the general election that followed soon after, the Canadian Alliance increased the Official Opposition seat count to 66, and increased its popular vote by over a million.
In 2002, Stockwell Day was appointed Foreign Affairs critic, Vice-Chair of the Standing Committee on Foreign Affairs and International Trade, as well as Chair of the Subcommittee on Human Rights. In 2006 he was appointed Minister of Public Safety and member of the Cabinet Committee on Priorities and Planning. Upon his re-election in 2008, Mr. Day was appointed Minister of International Trade and Minister for the Asia-Pacific Gateway and Regional Minister for British Columbia, advancing the economic and trade interests of BC. He was also appointed Chair of the Cabinet Committee on Afghanistan. In 2010 Mr. Day was appointed President of the Treasury Board. He did not seek re-election in the 2011 general election.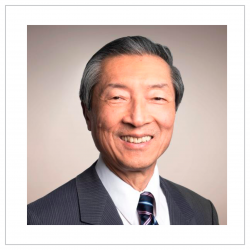 David T. Fung, B.Eng., M. Eng., Ph.D., PEng (BC), C. Dir., A.C.C. and H.R.C.C.C., LL.D. (Hon.), Vice-Chair
CEO
ACDEG International Inc.
Biography
Dr. Fung is the co-founder and the Chair and CEO of the ACDEG Group of companies, a global technology integrator. He has founded or co-founded over 30 business ventures/corporations in agri-food, manufacturing, wholesale distribution and clean technologies in North America, Europe and Asia. Dr. Fung is a venture advisor of Cycle Capital Management Inc., one of the largest clean technology venture capital funds in Canada.
Before the founding of the ACDEG Group, he was the Research Manager of C-I-L Inc. and President of Chemetics International Company which had five divisions on four continents, including eleven offices in Europe, with proprietary chemical plant installation projects on six continents.
Besides the ACDEG Group of companies, his board experience includes Chair of the Chemical Institute of Canada, Co-chair of the Members of the Canada Foundation for Innovation, Vice-chair of the Canada China Business Council, Chair of China Committee of International Science & Technology Partnership Canada, National Chair of Canadian Manufacturers & Exporters Association, Vice-chair of the Canadian Standards Association Group, a $400 million service business in 15 countries, and Management Board of National Zero Waste Council of Canada. He is the Chancellor and a member of the Board of Governors and the Senate of Capilano University of British Columbia. He was the President of the Canadian Society for Chemical Engineering and is currently a member of the Steering Committee of the Metro Vancouver Regional Prosperity Initiative and a member of the Advisory Board of the McGill School of Religious Studies.
He was awarded the Queen Elizabeth II Diamond Jubilee Medal, 2012 by the Governor General of Canada.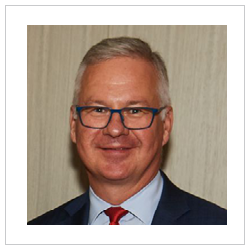 Ed Legzdins, Vice-Chair
SVP & MD, Head of International
BMO Financial Group
Biography
Ed Legzdins is Senior Vice-President and Managing Director, Head of International with BMO Financial Group.
Mr. Legzdins' responsibilities include leading BMO's non-North American business strategy and overseeing BMO's businesses outside North America, including Global Trade and Banking and its banking subsidiary in China for which he serves as Supervisor of the Board of Directors. He also led initiatives to acquire an equity position in one of China's premier fund management companies – Fullgoal Fund Management Company, located in Shanghai, and sits on its Board of Directors, as well as an equity position in COFCO Trust, a Chinese wealth management company on whose board he serves. He is also Chairman of BMO Asset Management (Asia) Limited in Hong Kong, and a director of BMO Trust Company. In addition to being on the board of the Canada China Business Council, Mr. Legzdins is on the board of the Canada-India Business Council. He holds a Bachelor of Commerce degree from University of Toronto and is a Chartered Accountant.
From 2005 to 2012, Mr. Legzdins served as a director (and subsequently Vice-Chair) of the Mutual Fund Dealers Association of Canada (the self-regulatory organization) and of the Ombudsman for Banking Services and Investments.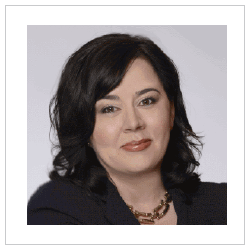 Lisa A. Baiton
Managing Director, Head of Global Public Affairs
Canada Pension Plan Investment Board (CPPIB)
Biography
Lisa Baiton oversees CPPIB's global public affairs programs. She has over 25 years experience in progressively senior executive leadership roles in both the public and private sectors. Prior to joining CPPIB in 2010, Ms. Baiton served as Vice President and Practice Lead, Government Relations for a North American full-service public affairs firm where she provided executive-level counsel to large corporate clients. She has also worked for one of Canada's largest industry associations, the Canadian Bankers Association, and for senior Cabinet Ministers and a Premier within three Canadian governments (Saskatchewan, Federal, and Ontario).
Originally from Saskatchewan, Ms. Baiton has a BA in Political Science (University of Saskatchewan), and a MBA from the Kellogg Graduate School of Management (Northwestern University) and the Schulich School of Business (York University), with global electives completed at Hong Kong University of Science & Technology. She is a graduate of the Institute of Corporate Directors (ICD) Directors Education Program at the Rotman School of Management (University of Toronto). Ms. Baiton is an active volunteer, currently serving on the Fields Institute Board, the Canada-China Business Council Board, the C.D. Howe Institute International Economic Policy Council, and the Asia Pacific Foundation of Canada Toronto Advisory Group.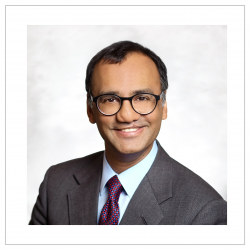 Subrata Bhattacharjee
Partner
BLG
Biography
Subrata Bhattacharjee is a Partner in BLG'S Toronto office and National Vice Chair of the Competition and Foreign Investment Review Group. He focuses his practice on all aspects of competition/antitrust law, foreign investment law and regulatory litigation, including quasi-criminal and constitutional matters. He has defended clients in major international and domestic cartel investigations, cleared major mergers in virtually all industry sectors, and provided advice on other contentious and compliance matters under the Canadian Competition Act. Mr. Bhattacharjee carries on an extensive foreign investment practice, and has advised non-Canadian investors (including state owned enterprises) on Canadian foreign investment issues under the Investment Canada Act and other federal policies/legislation including as relevant to state owned enterprises. He has appeared as counsel in all levels of court in the Province of Ontario, the Federal Court and the Supreme Court of Canada.
Mr. Bhattacharjeeis actively involved in the firm's International Business practice with particular emphasis on East Asia. He also provides high level advice on government relations, regulatory strategy and policy issues to global and domestic clients.
He is routinely cited as an expert in Canadian competition/antitrust in major international and domestic business publications, including the Financial Times, Bloomberg, The Globe and Mail and National Post.
Mr. Bhattacharjee has been an invited participant in programs organized by the World Economic Forum, World Knowledge Forum, Asia Pacific Economic Council and International Competition Network, where he has served as a Non-Governmental Advisor since 2009, and has actively participated in numerous ICN Annual Conferences and Workshops.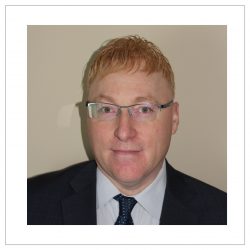 Paul Blom
Executive Director
British Columbia First Nations Energy and Mining Council
Biography
Paul Blom is a Registered Professional Forester and Registered Professional Biologist. His studies include Mandarin at the Taiwan National Normal University and his 5-year tenure in Asia involves service at the Zhejiang Forest and Agriculture University in Zhejiang and with the British Columbia Trade Office in Taiwan.
Mr. Blom coordinated the development of the following province-wide First Nations plans and strategies, which form the basis of the mandate for the First Nations Energy and Mining Council, a policy organization advocating for the 203 First Nations communities in BC:
– First Nations China Strategy: Innovative Partnerships
– BC First Nations Energy Action Plan
– BC First Nations Mineral Exploration and Mining Action Plan
Mr. Blom has been involved in numerous indigenous, provincial and federal missions to China to develop trade opportunities and cultural understandings for First Nations; including the coordination of the National Chief of the Assembly of First Nations mission to China to raise a totem pole in Beichuan to commemorate the victims of the Wenchuan earthquake.
Other current projects include:
– Negotiator at the Carrier Sekani Tribal Council/Tl'azt'en Nation reconciliation table with British Columbia and Canada
– First Nations advisor on natural gas pipeline impact benefit agreement negotiations,
– Advisor for the Musqueam First Nation – Canada reconciliation framework,
– First Nations negotiator for numerous mineral exploration agreements in northern British Columbia.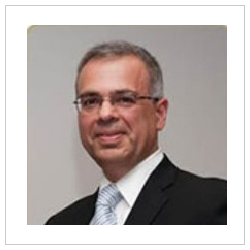 Sam Boutziouvis
Vice-President, Government Relations
SNC-Lavalin Inc.
Biography
Sam Boutziouvis was appointed Vice-President, Government Relations and Multilateral Development Institutions for SNC-Lavalin Group Inc. in December, 2012. He reports to Michael Novak, Executive Vice-President, Global Government, Aboriginal and Economic Affairs.
In his position based out of Ottawa, Sam is responsible for senior SNC-Lavalin relationship management with the Government of Canada. He will work with SNC-Lavalin senior management and with SNC-Lavalin product business units to help secure essential political, diplomatic, public service and crown agency (EDC, CCC) support for the company's domestic and export market expansion. He represents the corporation by maintaining ongoing relationships with multilateral development institutions and national and international industry associations.
Sam's 20-plus years of experience with the Canadian Council of Chief Executives (a CEO-based public policy advocacy organization) will assist in these tasks. Over his career with the Council, Sam held positions of increasing breadth and responsibility and was Vice-President, Policy, with a focus on international and fiscal issues for several years. Prior to that, he was a senior analyst with the Gas Exports Division at the then-called Department of Energy, Mines and Resources with the Government of Canada.
Sam is a graduate from Carleton University (MA in Public Administration), University of Ottawa (undergraduate degrees in Economics and Biochemistry) and the University of Western Ontario (Executive Program).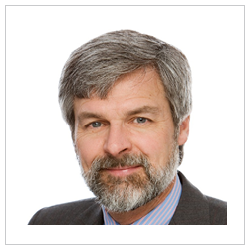 Stephen Bowman
Toronto Managing Partner
Head of China Group, Bennett Jones
Biography
Stephen Bowman is the managing partner of the firm's Toronto office and a member of the firm's partnership board and tax department.
Stephen's practice includes mergers, acquisitions, corporate restructuring, corporate finance, and trans-border transactions. He acts in the areas of secured lending, asset-based financing and equipment leasing and has experience both with domestic and cross-border transactions involving aircraft, rail equipment and other assets.
His practice also encompasses estate planning, where he advises Canadian domestic and foreign clients in connection with the establishment, operation and reorganization of estate planning structures, as well as with business and wealth succession planning.
Stephen writes and speaks on corporate finance and international tax planning matters and is a contributing author to Tax Policy in Canada, ed. by Mintz, McKenzie and Kerr, and a contributing editor to Corporate Finance, published by Federated Press. He serves on the editorial board of theCanadian Tax Journal and is President of the Canadian Branch of the International Fiscal Association. He is also a recipient of the Canadian Tax Foundation's annual Douglas J. Sherbaniuk Distinguished Writing Award.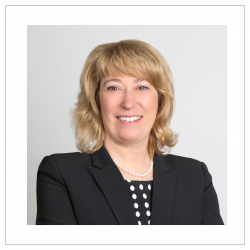 Laurel C. Broten
President and CEO
Nova Scotia Business Inc. (NSBI)
Biography
Laurel C. Broten is a seasoned executive, public policy expert, former senior Ontario Cabinet Minister, lawyer, legislator and advocate. She is President and CEO of Nova Scotia Business Inc. (NSBI), a crown corporation responsible for export development, business and film financing, and investment attraction for the Province of Nova Scotia. Since taking the helm in 2015, Ms. Broten has led NSBI in building an innovative client-centric model that has transformed the organization. In an era of hyper-competition and changing worldwide realities, she has embraced continuous evolution and leads NSBI on its daily mission to build a globally-connected Nova Scotia economy for today and tomorrow.
From 2013 to 2015, as President and CEO of Broten Public Policy International Inc., Ms. Broten provided strategic advice on complex public policy challenges, change management and government transformation to clients in Canada and abroad, including conducting a comprehensive review of Nova Scotia's taxes and regulations.
From 2003 until 2013, Ms. Broten served in a number of senior roles in the Government of Ontario including Minister of Education, Minister of Children and Youth Services, Minister of the Environment, Minister of Intergovernmental Affairs, Minister Responsible for Women's Issues, Vice-chair of Treasury Board/Management Board, and Parliamentary Assistant to the Premier, to the Minister of Health and Long-term Care and to the Minister of Energy.
As a senior Cabinet Minister, Ms. Broten was responsible for overseeing an agenda of continuous improvement, system transformation and drive to sustainability, undertaking extensive work across several Ministries to bring expenditures in line with the province's fiscal realities. She developed and implemented a number of transformative strategies to ensure evidence-based decision-making, modernize regulatory and funding regimes as well as establish stronger and more robust accountability measures including: the development of comprehensive strategies to modernize child-care services; to improve the delivery of children's mental health services; to transform Ontario's $1.4 billion child welfare system; to better integrate internationally trained medical professionals; to tackle the issue of bullying in Ontario schools and to better protect and preserve Ontario's drinking water following the Walkerton tragedy. Ms. Broten was also responsible for developing and leading a number of cross-ministry strategies including Ontario's Domestic Violence Action Plan, Sexual Violence Action Plan and Air Quality and Climate Change Plans.
After graduating with distinction with her Juris Doctor from the University of Western Ontario, Ms. Broten clerked at the Supreme Court of Canada for Madam Justice Claire L'Heureux-Dubé. She practiced as a commercial and civil litigation lawyer with three leading Canadian law firms in Toronto until her election in 2003.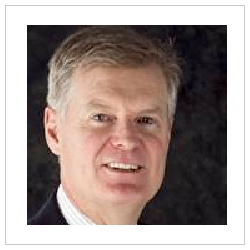 William Brown
Regional Vice-President, Asia
International Business Development; EDC
Biography
William Brown joined Export Development Canada (EDC) in 1995 and has more than 20 years of international finance, trade, insurance, and business development experience. In early 2015, he was appointed Regional Vice-President, International Business Development, Asia, based in Singapore. Mr. Brown leads a team of international trade finance professionals located in India, Singapore, China and Indonesia, who are responsible for trade origination, facilitation, and creation through the provision of EDC's financing and risk mitigation products and services.
Mr. Brown has a held a wide variety of roles with increasing responsibility at EDC. Prior to his most recent appointment, he was the Regional Vice-President, Americas. He has also held a variety of roles within the Corporate and Asset Backed Lending Group at EDC, including Director, Extractive and Resources, and Director, Information Technologies and Communication, Light Technologies and Manufacturing. Before joining EDC, Mr. Brown worked at Bell Canada in Montreal as a Financing Manager and at one of Bell Canada's subsidiaries, Telesat Canada in Ottawa as Manager, Treasury. Mr. Brown holds a Masters of Business Administration degree from the University of Victoria Wellington, New Zealand, and a Bachelor of Commerce (Honours) degree from Queens's University, Kingston, Ontario, Canada. Mr. Brown also holds a Charter Professional Accountant (CPA) designation.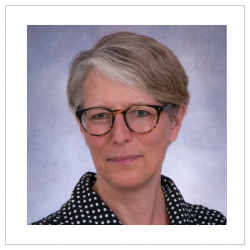 Gwen Burrows
Executive Director, International
University of Toronto

Biography
Gwen Burrows is Executive Director, International at the University of Toronto. In that role, as part of the executive team of the Office of the Vice President International, she is leading the implementation of U of T's International Strategic Plan working in close collaboration with partners across the University.
A senior leader in the research and health sector, Ms. Burrows served in various leadership roles at The Hospital for Sick Children (SickKids) before joining University of Toronto in August 2017. From 2013-17, Ms. Burrows was the Executive Director, Communications, Public Affairs and Advocacy at SickKids, where she led executive communications, issues management, communications strategy development, and media relations. From 2006 to 2013, she was Director of Strategic Projects at the SickKids Research Institute. In that role, working closely with the Chief of Research, she co-wrote the successful $227 million Canada Foundation for Innovation application to fund the Peter Gilgan Centre for Research and Learning and was a key contributor to the implementation of the vision for that research facility. Ms. Burrows also led the development of SickKids' International Qatar research strategy; the Research Institute's strategic plan; and the development of multi-disciplinary Centres at SickKids.
Ms. Burrows began her career at SickKids in the Foundation's National Grants Program – a Canada-wide funding program for child health research – in 1997. There, she held the role of Director, National Grants Program, for 5 years, where she set the strategic framework for the granting program which supported child health researchers across the country.
Ms. Burrows has been an active volunteer in the charitable sector, including as President for the Couchiching Institute on Public Affairs from 2009-2011. She holds a Masters in Philosophy from Johns Hopkins and a BA from McGill University.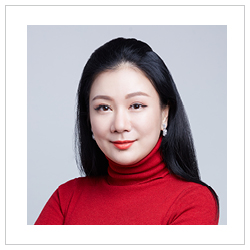 Vivi Hou
Co-Chief Business Development Officer
Harvest Global Investments Ltd.
Biography
Ms. Hou, a member of HGI's Global Management Committee, is Co-Chief Business Development Officer and Head of China Strategy. She is responsible for driving the growth of HGI's businesses in Greater China Region and is heavily involved in building HGI's Alternative Solutions platform.
Ms. Hou's international career in finance has spanned more than a decade. Before joining HGI, she served as Managing Director for CMC Capital, China's leading private equity fund in media and entertainment. Previously, she headed CSOP Asset Management's Business Development and Private Equity businesses where she had responsibility for the management of the firm's portfolio across multi-asset classes, market sectors and styles. Prior to that, she was a member of Global Natural Resources Investment Team for Investors Group Power Corporation of Canada's mutual fund business.
Ms. Hou earned a Bachelor of Commerce from the University of Alberta.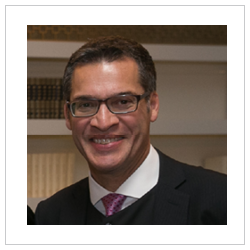 Brian Humphreys
Vice President, Government, Stakeholder, and Regulatory Affairs
Nexen Energy ULC
Biography
Brian Humphreys was appointed Vice President – Government Relations at Nexen Inc. in March 2011. Brian is responsible for Nexen's strategy as a policy advocate and resource to governments, stakeholders and industry associations in support of the company's conventional, unconventional and renewable portfolios across Canada, the United States and the United Kingdom.
Brian began his career with Nexen in May 2007 as Director of Canadian Government Relations, later becoming Director of North American Government Relations. Prior to joining Nexen, he worked in Government Affairs at Canadian Pacific Railway for a combination of five years. Brian had also worked as a government relations professional in the electricity sector.
Before moving to the private sector, Brian worked for a number of years at senior levels in Saskatchewan's civil service, where he held positions in the executive, central agency, and line department branches of the provincial government.
Active in the community, Brian has been involved with a number of organizations, including his current involvement as Board Member of the Alberta Chamber of Resources and member of the Energy Committee of the British Columbia Business Council. Former activities include participation on the Advisory Council for the Immigrant Access Fund and as Board Member of the Saskatchewan Nature Conservancy and the Saskatchewan Chamber of Commerce. Brian holds a Masters Degree in political science from the University of Alberta, as well as a Bachelors degree in political science from Carleton University.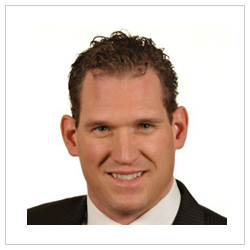 Adam Janikowski
Executive Director
CIBC Capital Markets – Investment Banking (Asia Pacific)
Biography
Mr. Janikowski is an international business developer with management capability and technical education. His areas of expertise are in growing businesses and developing key relationships across multiple countries and industries. This is complemented with significant experience in corporate acquisitions, dispositions, securities and foreign direct investment.
Prior to his position at CIBC Captial Markets, Mr. Janikowski was Investment Banking Vice President at BMO Capital Markets, Bank of Montreal Financial Group and involved in Investment Banking at Canaccord Adams.
Mr. Janikowski holds an MBA from INSEAD.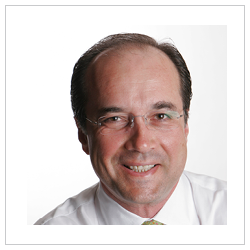 Constantine Karayannopoulos
Chair
Neo Performance Materials
Biography
Constantine Karayannopoulos served as Executive Vice President and Chief Operating Officer of Neo Materials, in addition to serving as Vice President and General Manager of Neo's rare earths business unit and as Vice-President, Sales.
Before joining Neo Materials, Mr. Karayannopoulos was Manager, Business Development, for Praxair Canada Inc., and managed their new business acquisition efforts in Eastern Canada, as well as their commercial development activities in the Chemical, Petrochemical and Refining industries across Canada. From 1986 to 1994, he was in the Linde Division of Union Carbide Canada (now, Praxair Canada Inc.) as a Market Development Specialist, assuming successively more senior roles.
In addition to sitting on the Board of Directors of the Canada China Business Council, Mr. Karayannopoulos is a Director of Lithium Americas Corp., and is a member of the Advisory Board at the University of Toronto's Department of Chemical Engineering and Applied Chemistry.
A professional engineer, he holds Bachelor and Master of Applied Science degrees in Chemical Engineering from the University of Toronto.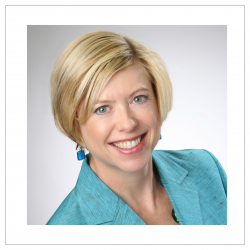 Sarah Kutulakos
Executive Director

CCBC
Biography
Sarah joined the CCBC in 2007 and has since revitalized CCBC's role as Canada's premier bilateral trade and investment organization. Sarah has re-centered the Council's activities around providing business services, catalyzing business growth and activity, and advocating for stronger Sino-Canadian bilateral trade and investment. This has resulted in extensive public outreach activities, internal infrastructure improvements, the launch of new programs such as the Business Incubation Centre, and thriving member relations.
Prior to joining CCBC, Sarah worked for 11 years in marketing, product development, and management with a major multinational corporation, where she had multiple assignments involving China. Sarah managed worldwide product businesses that marketed to China and used China-based sources of supply. She was also involved in several projects requiring cooperation with the Chinese government. Sarah has led both established and start-up businesses within the context of a global corporation and has broad emerging market business experience, and has been involved in the Greater China region since the late 1980's when she lived and worked in Taiwan. There, she was the first non-Chinese employee of a local high-tech start-up firm, where she gained a deep understanding of Chinese business practices.
A fluent Mandarin speaker, Sarah's interest in China began at the University of Wisconsin, where she studied Chinese, marketing, and international business. She holds an MBA in finance and operations from the Simon School of Business at the University of Rochester. She frequently speaks on China issues, including marketing, trade, investment, and Canada-China relations.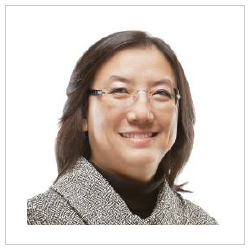 Joyce Lee
Partner and Chair of Asia Group
McCarthy Tétrault LLP
Biography
Joyce Lee is a partner in the Business Law Group in Vancouver and is the chair of Asia Group. Her practice focuses on corporate finance and securities laws, take-over bids, mergers and acquisitions, corporate reorganizations, commercial, investment and corporate financing transactions. Ms. Lee services public companies, state-owned companies, large privately owned companies, joint ventures, venture capitalists, as well as certain private investors.
Ms. Lee brings a unique perspective to her practice, skillfully uniting Canadian companies seeking Chinese investors with Chinese companies looking to expand into North America. She also regularly advises corporate executives in the financial sector about taking advantage of opportunities and navigating risk.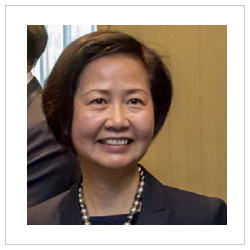 Connie Mak
Vice-Chair
Fullgoal Fund Management Co., Ltd.
Biography
Ms. Connie Mak is Vice Chair of Fullgoal Investment Fund Management Co. ("Fullgoal"), and is also a member of the Board of Directors of Fulllgoal Asset Management (Hong Kong) Limited, a wholly owned subsidiary.
Ms. Mak also works as General Manager, Asia, International, at BMO Financial Group. Prior to 2000, she was a partner at KPMG (Canada). She is qualified as a Canadian Chartered Accountant after graduating from the University of Windsor with a B.Comm. and a B.A. Degree.
Ms. Mak was certificated as a corporate director by the Canadian Institute of Corporate Directors. Having served on a number of trade and charity boards, she currently serves as a member of the Executive Board of the Canada China Business Council, as well as Chair of the Audit Committee. Ms. Mak is also a member of the Advisory Board of Fairchild TV, Canada's only Chinese national television station.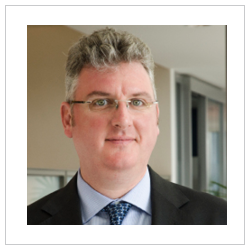 Michael McCaffrey
Associate
Hatch Ltd.
Biography
Mr. McCaffrey is an Associate at Hatch Ltd., a major engineering firm supporting the mining, energy and infrastructure industries. He is an engineer, project manager and developer of new technologies.
In 2010, Mr. McCaffrey worked with Qinghai Salt Lake Industry Group and proposed to the Group a new, clean, high capacity smelting process for production of calcium carbide. He led negotiations resulting in Hatch's assignment to design and build revolutionary new processing plants in Golmud and Xining in Qinghai Province. The calcium carbide projects are mega-scale, with capital cost in the order of $1billion, while forming part of larger industrial complexes. Mr. McCaffrey has then led the design development and later managed all aspects of the projects for Hatch. Consequently, over the last six years he has spent considerable time in China interacting with local design institutes, vendors, contractors and SOEs. He maintains a strong client relationship and technical involvement in the projects, while also pursuing related new business development opportunities in China.
Mr. McCaffrey's career has developed at Hatch through positions of increasing responsibility from process and project engineering, through engineering and project management and is currently focused on business development for new technologies in China. His past work has required overseas assignments in Australia, Malaysia and China.
Mr. McCaffrey holds a Bachelor of Engineering (Chemical) degree from McGill University.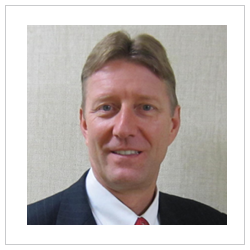 Iain McColl
CEO
Hibar Systems Limited
Biography
Iain McColl graduated with a Bachelor of Mechanical Engineering Technology from Ryerson University in 1985. After graduation Iain worked in Technical Sales and Applications Engineering for a small company specializing in process valving for primary manufacturing industries.
In 1986 Iain joined Hibar Systems Ltd. initially in the role of Mechanical Designer, Technical Sales and Applications Engineering and since then has held progressive positions including Technical Sales Manager, Project Manager, Assistant General Manager and for 12 years as Vice President and General Manager working side by side with the company founder and President, Mr. Heinz Barall. Upon the death of Heinz Barall in 2006, Iain assumed the role of President and C.E.O. of the company and shortly thereafter, oversaw the restructuring of Hibar Systems' ownership from the Barall family by means of a management buyout. As a result, Hibar proudly became a 100% employee owned company of which Iain is a significant shareholder. Today, in addition to his President and C.E.O. responsibilities, Iain oversees Hibar's business in China and actively manages several key customer accounts.
The Honourable James Moore
Senior Business Advisor
Dentons
Biography
The Honourable James Moore is a Senior Business Advisor in Dentons' Government group, with a focus on government affairs and public policy. Based in Vancouver, Mr. Moore provides strategic advice to clients in British Columbia, across Canada and around the world. With his deep knowledge of Canada's business community, and his public policy background, he is a valued member of the Dentons team. James was recently appointed as member of Prime Minister Trudeau's NAFTA Council.
Previously, Mr. Moore served as Canada's Minister of Industry, Minister of Canadian Heritage and Official Languages, Secretary of State for the Asia Pacific Gateway and Minister for the 2010 Olympics. He served as the Senior Regional Minister for the province of British Columbia and was also Chair of the Cabinet Committee on Economic Prosperity and Vice Chair of the Operations and Social Affairs Cabinet Committees.
Mr. Moore has earned an outstanding reputation over his years spent in government, most notably as Minister of Industry from 2013 to 2015, where he oversaw a wide range of Canada's public policy decisions and led a team responsible for the Canada Space Agency, the Canada Tourism Commission, the Business Development Bank of Canada, Statistics Canada, the National Research Council of Canada, the Canadian Radio-television & Telecommunications Commission (CRTC), the Canada Foundation for Innovation and more.
A Member of Parliament for 15 years, Mr. Moore has been named "One of the 50 Most Important People in Canada" by Macleans magazine, "One of Vancouver's 50 Most Powerful" by Vancouver Magazine, and "One of the Top 25 People in the Capital" by the HillTimes newspaper. He is a past member of the Trilateral Commission and was named a Young Global Leader by the World Economic Forum.
Fluently bilingual in French and English, Mr. Moore holds a Bachelor's Degree from the University of Northern British Columbia and a Master's Degree from the University of Saskatchewan in Political Science. In May 2016, Mr. Moore received the honour of becoming the sixth Chancellor of the University of Northern British Columbia.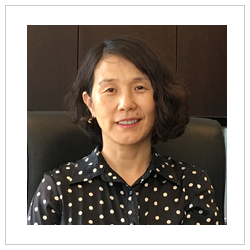 Nicole Changwen NIE
President and CEO
Industrial and Commercial Bank of China (Canada)
Biography
Appointed to the position of President and CEO, Industrial and Commercial Bank of China in 2016, Ms. NIE is a veteran leader with more than 24 years experience in banking business. After beginning her career in the banking industry in 1992, she worked at a subordinate office of Industrial and Commercial Bank of China Beijing Branch. Ms. NIE joined International Banking Department of ICBC Head Office in 1999, and has been in charge of international settlement, trade finance, international business information system, and others. From 2005 to 2008, she was appointed as CFO of Industrial and Commercial East Asia Finance Holdings Ltd. (ICEA), a joint-venture investment bank of ICBC and Bank of East Asia. From 2011 to 2014, she was appointed to be the General Manager of Overseas Institutions Management Department, ICBC Head Office, a secondary sector of International Banking Department of the Head Office and in 2015, she was appointed to be in charge of global financial institutions business of ICBC Group. In this capacity, Ms. NEI worked closely with big International financial institutions, including Canadian banks and other financial institutions.
Ms. NEI is a Certified Public Accountant in China. She holds Bachelor's, Master's, and Doctor's degrees in international economics from Renmin University of China.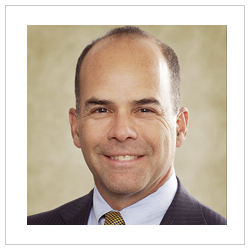 Stephen Pike
Partner
Gowlings
Biography
Stephen Pike is a Toronto-based Gowlings Partner and recently completed his term as a member of the Gowlings Executive Committee and as Firm Managing Partner, External, responsible for the implementation and management of Gowlings external and client-based strategies, client relationships, and business development.
Stephen advises global and Canadian businesses on all facets of the retail, consumer products and consumer services sectors, on an advisory basis and for specific transactions and initiatives, including M&A transactions, restructurings and reorganizations, as well as advising them on corporate governance, CSR, operational, investment and risk management issues, including supply chain, regulatory, compliance, financing, product distribution, logistics, advertising and marketing, licensing, manufacturing, and corporate law matters.
Stephen regularly advises American and global corporations and investors on entering the Canadian market; setting up new operations in Canada; bringing new products to the Canadian market; and making new investments in Canada.
Stephen is on the board of directors for Prostate Cancer Canada, an organization dedicated to raising awareness for research into the prevention, detection and treatment of prostate cancer.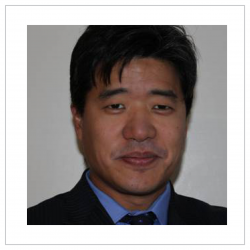 Pierre Seïn Pyun
Vice President, Government Affairs
Bombardier Inc.
Biography
Pierre Seïn Pyun was appointed Vice President, Government Affairs in October, 2011. As such, he leads government relations activities in Canada for Bombardier Inc.
A lawyer by training, Mr. Pyun has significant background in international trade, having served with the Canadian federal government from 1998 to 2011. Prior to joining Bombardier, he managed sector practices and developed and implemented global commercial strategies for the Canadian government in Ottawa. Furthermore, he worked at Canadian diplomatic posts in China from 2001-2009, including as a Senior Trade Commissioner at the Canadian Embassy in Beijing.
Mr. Pyun holds degrees in Common Law and Civil Law from McGill University and completed a Certificate in International Commerce at the University of Montreal. He is fluent in English, French, Mandarin, and Korean.
James Rausch
Global Head of Transaction Banking –
Banks, Brokers and Exchanges
RBC

Biography
James Rausch is Global Head of Transaction Banking – Banks, Brokers and Exchanges at RBC, and is based in Toronto. He is responsible for relationship management, sales development, and product management for the three segments.
Prior to this role, James resided in Vancouver. He is a seasoned leader with over 25 years experience in financial markets, including 12 years at Powerex and prior to that Infowave Software, the Toronto Stock Exchange and Toronto Dominion Bank. His broad business experience includes cash management, client coverage, risk management, trading and corporate finance.
James became a CFA charterholder in 1999. He also holds a M.B.A. from Joseph L. Rotman School of Management at the University of Toronto and a B.Sc. from the same institution. He was a leader of the United Way campaign at Powerex and also a long time supporter of several local charities including the YMCA Strong Kids campaign and the Dr. Peter Centre.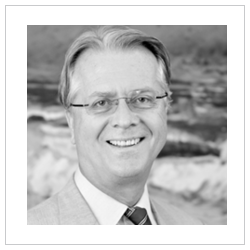 Robin Sears
Principal
Earnscliffe Strategy Group
Biography
Robin Sears has worked in journalism, government, politics, and international business over four decades on three continents. His Asia connections go back to 1979 and work he did there while serving as the National Director of the NDP.
Under West German Chancellor Willy Brandt from 1981-86, Sears had responsibility for relations with the parties and governments in the region, as Deputy Secretary General of the Socialist International. He was appointed Ontario's last Agent-General by Premier Bob Rae in 1990, based in Tokyo and was responsible for seven trade and investment offices across Asia.
Sears moved to Hong Kong in 1996, the year before the handover remaining for six years, working all across China and most countries of the region. In total, Sears spent 12 years living and working in Tokyo and Hong Kong, first as a trade diplomat, and later as a business consultant and senior executive search consultant with the world's largest search firm.
Following his return to Canada in 2003 Sears has worked in communications and government relations first in Toronto and now Ottawa. In both roles he has continued to assist Chinese clients investing in Canada and Canadian firms attempting to open China markets. Since 2012, Sears has been a principal with Canada's oldest independent national public affairs firm, The Earnscliffe Strategy Group.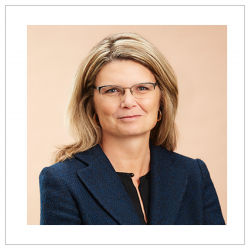 Carrie Solmundson
President and Chief Operating Officer
Seven Oaks General Hospital
Biography
Carrie Solmundson is a senior executive with over 16 years' experience leading, formulating and executing effective strategies to fulfill the mandate of a large complex organization (with public and private components) and responsibility for leading regional and province wide healthcare services that include health promotion and illness prevention programs.
Ms. Solmundson is currently the President and Chief Operating Officer of Seven Oaks General Hospital – Winnipeg's largest community hospital that includes the Wellness Institute-Canada's leading health promotion, illness prevention and rehabilitation service provider. In addition to her role as president of the hospital, Ms. Solmundson is also responsible for various regional clinical programs that have included Oncology, Metabolism and Genetics and the Breast Health Center. She is also responsible for the Manitoba Renal Program, which is a provincial program that coordinates services for chronic kidney disease in three Winnipeg hospital sites and sixteen rural local centers across Manitoba. MRP provides oversight for all aspects of kidney care related to service delivery, funding, research and education, patient support, and government liaison.
Prior to her role as President, Ms. Solmundson was the Chief Administrative Officer of the Hospital. She first joined Seven Oaks Hospital as the first executive director of Canada's first and only hospital-owned and operated medical fitness center. The award-winning Institute provides a wide range of health promotion and illness prevention programs and services locally, nationally and internationally. Most recently Ms. Solmundson has been working with the Chinese Hospital Association assisting Chinese hospitals with the development of hospital-owned health and wellness facilities.
Ms. Solmundson is a recipient of the Manitoba Woman of Distinction Award for her leadership and achievements in health and wellness. She also received official recognition for her work in China from the Shandong Provincial government as well and the Rizhao municipal government.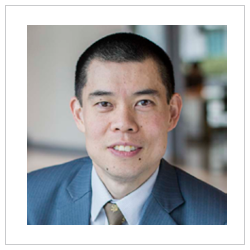 Ken Su
National Leader, China Business Network
PwC
Biography
Ken Su leads PwC's Asia-Pacific Deals Initiative with particular focus on China.
Ken has been at PwC advising clients since he joined the firm in 1995. He has recently returned to the Canadian Deals and Consulting team after spending 12 years in PwC's Shanghai and Beijing offices where he was a founder of PwC's Outbound Investment Services group which was the first dedicated team of its kind focused on advising Chinese clients on overseas investments. He was also PwC China/Hong Kong's Mining and Metals leader, Energy & Utilities Deals lead, as well as the North China Multinational Clients Advisory lead and is now the partner leading transactions and deals for PwC Canada's China Business Network practice.
In the last 21 years Ken has assisted clients on over 400 transactions involving more than 75 different countries with total deal value over US$ 125 billion. Ken has particular experience advising companies regarding strategy, sourcing investment opportunities, due diligence, project management, complex financial analysis, negotiation support, closing/post-closing, divestitures, and restructuring. Ken has significant transaction experience in a number of industries including real estate, mining, energy, agriculture, food, health/wellness, manufacturing, life sciences and financial services and has led many high-profile international deals.
Ken graduated from the University of British Columbia with a Bachelor of Commerce and is a fully qualified CA (Canada), CPA (USA), and CFA (International). He has authored several white papers and led production of published books on investing in China and is often invited to attend speaking engagements in China and across Asia.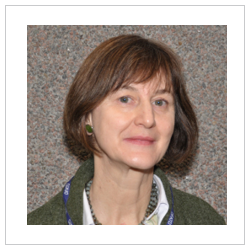 Sarah Taylor
Director-General for North Asia and Oceania
Global Affairs Canada
Biography
Dr. Taylor is the Director-General for North Asia and Oceania at Global Affairs Canada. She was Deputy Head of Mission and Minister for Political-Economic Relations and Public Diplomacy at the Embassy of Canada to the People's Republic of China from August 2011 to July 2015, and Special Advisor to the Assistant Deputy Minister for Asia Pacific at Global Affairs Canada from July 2015 to June 2016.
Prior to her assignment in China, Dr. Taylor worked from 2006 to 2011 in the Privy Council Office, the department supporting Canada's Prime Minister. Within the Privy Council Office she served as acting Executive Director of the International Assessment Staff, and before that as its Deputy Executive Director, and as Director of its Asia Division.
From 1990 to 2006, she was a foreign service officer with the Department of Foreign Affairs and International Trade. In that capacity she served abroad at Canadian missions in Jakarta (2000-2003), Beijing (1992-1995) and Hong Kong (1991-1992). At headquarters, Dr. Taylor held positions including liaison officer and speech-writer for the Minister of Foreign Affairs, Deputy Director of the Southeast Asia Division and Director of the Development Policies and Institutions Division.
Dr. Taylor holds a doctorate (1990) and an M.Phil. degree (1984) from Cambridge University, both in East Asian archaeology. She spent a year at Beijing University (1982-83) under the auspices of the Canada-China Scholarly Exchange programme, and has also studied for shorter periods in Korea and Japan. She holds an Honours B.A. from the University of Toronto.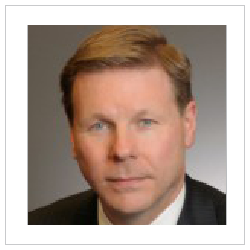 Peter Wilkinson
Senior Vice President, Regulatory & Public Affairs
Manulife
Biography
Mr. Wilkinson holds the position of Senior Vice President, Regulatory and Public Affairs at Manulife and is based at its head office in Toronto. He is responsible for providing senior level leadership, advice and direction on critical government relations issues.
Mr. Wilkinson has more than 20 years of experience in communications and government relations. Before joining Manulife, Mr. Wilkinson was Chief of Staff to the Premier of Ontario from 2006 to 2010. Previously, he was Chief of Staff to the Ontario Minister of Finance, Minister of Revenue and Chair of Management Board from 2003 to 2006.
Prior to his role as the Chief of Staff to the Ontario Minister of Finance, Mr. Wilkinson was the Vice President, Communications, Government and External Relations at the Canadian Institute of Chartered Accountants (CICA). During his tenure with the CICA (1994-2003), he was responsible for communications, government and external relations plus income and commodity tax policy.
Prior to CICA, Mr. Wilkinson served as the Director of Government Affairs for the Institute of Chartered Accountants of Ontario. He was the Ontario Government Representative to South Asia based in New Delhi, India from 1988 to 1990 and worked as a special assistant to the Ontario Minister of Industry, Trade and Technology and the Minister of Tourism and Recreation from 1985 to 1988. Mr. Wilkinson is a graduate from the University of Western Ontario and also studied at the Wharton School of Business at the University of Pennsylvania (Executive Program).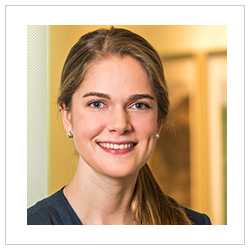 Sarah Cameron, programme de jeunes administrateurs
Associate
Boyden Global Executive Search
Biography
Sarah Cameron was appointed CCBC's first Young Director as part of the G(irls)20 Girls on Boards Program. Ms. Cameron is an Associate at Boyden Global Executive Search. Previously, she was the Human Resources and Marketing Intern at SoLight Africa, a start-up based in Kampala, Uganda, and a leadership trainer at the YMCA. Ms. Cameron earned her BA in Psychology and English at Queen's University.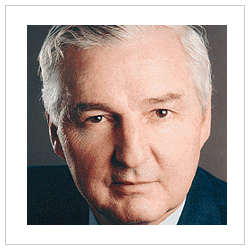 The Late Honourable Paul Desmarais
P.C., C.C., O.Q.
Biography
Paul Desmarais was one of the first business executives in North America to recognize and support China's efforts to transform its economy and improve the standard of living of its huge population. Encouraged by the then Canadian Prime Minister Pierre Trudeau, Mr. Desmarais orchestrated a major trade delegation to China bringing with him fellow CEOs from some of the largest companies in Canada. With vision and energy, he was a driving force behind the creation of the Canada China Business Council (CCBC) in 1978 and he served as its Chairman for the first 15 years. Informed by his sense of public duty, Mr. Desmarais led numerous subsequent trade missions to China and in turn hosted Chinese officials on their reciprocal visits to Canada. Mr. Desmarais' Power Corporation was one of the first external companies to invest in China and today, some 40 years after his first visit to the country, Power Corporation continues to have significant investments in China where the Desmarais name continues to be warmly regarded by the business and investment communities.
Mr. Desmarais acquired control of Power Corporation of Canada in 1968 and remained the Corporation's controlling shareholder until his death in 2013. He led Power Corporation as its Chairman and Chief Executive Officer from 1968 to 1996 and continued to serve as a Director and Chairman of the Executive Committee of the Board until 2013. At the time of his death, he was also Chairman of the Board and Executive Director of Pargesa Holding SA and a Director of Power Financial Corporation and Groupe Bruxelles Lambert. Mr. Desmarais was a Member of the Queen's Privy Council for Canada, a Companion of the Order of Canada, an Officer of the National Order of Québec, a Grand'Croix de l'Ordre national de la Légion d'honneur (France) and a Commandeur de l'Ordre de Léopold II (Belgium).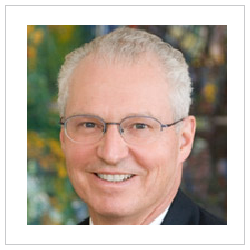 André Desmarais, O.C.
President and Co-CEO
Power Corporation of Canada
Power Financial Corporation
Biography
Mr. Desmarais is Deputy Chairman, President, and Co-Chief Executive Officer of Power Corporation, and Executive Co-Chairman of Power Financial. Prior to joining Power Corporation in 1983, he was Special Assistant to the Minister of Justice of Canada and an institutional investment counsellor at Richardson Greenshields Securities Ltd.
Mr. Desmarais is a director of many Power group companies in North America, including Power Financial, Great-West Lifeco, Great-West Life, Great-West Life and Annuity, London Life, Canada Life Financial, Canada Life, Putnam Investments, IGM Financial, Investors Group and Mackenzie. He is also a director and Vice-Chairman of Pargesa in Europe.
Over the years, cultural, health, and other not-for-profit organizations in Montréal have benefitted from his contributions, involvement, and dedication. Mr. Desmarais has played key roles in a number of fundraising campaigns, including those of the Montreal Museum of Fine Arts, the Montreal Heart Institute, Leucan, the Canadian Red Cross, the Canadian Cancer Society, and Centraide of Greater Montreal. He is Chairman of the Fondation Baxter & Alma Ricard, a member of the Chairman's International Advisory Council of the Americas Society, Honorary Chairman of the Canada China Business Council, and a member of several China-based organizations.
Mr. Desmarais holds a Bachelor of Commerce from Concordia University and received honorary doctorates from Concordia University, Université de Montréal and McGill University. In 2003, he was made an Officer of the Order of Canada and, in 2009, an Officer of the National Order of Québec.