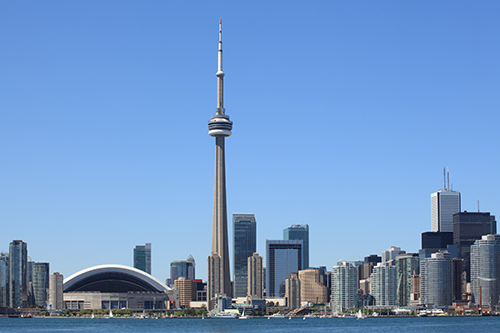 Ontario Chapter
330 Bay Street, Suite 1501
Toronto, ON M5H 2S8
416-954-3800

Tina Tian
Director, Ontario Chapter
Tina is responsible for CCBC membership throughout the province, promoting Canada-China bilateral business exchanges, and organizing events in Ontario.
She has over 10 years of experience in international business, economic development, and research. Prior to joining CCBC, she worked on various projects in Canada, China, and the United States, and has extensive knowledge of business development in various Asian countries. Through her recent work in investment attraction and promotion, Tina understands the needs of Canadian businesses when entering the China market.
Fluent in Chinese and English, Tina holds a Master of Public Service from the Clinton School of Public Service, an MBA degree from University of Arkansas at Little Rock, and an MSc in Business Economics from Queen's University.
Contact Information:
E: Tina[at]ccbc.com
T: 416-954-3800 x320
Save
Matthew Davis
Program Manager
Matthew concentrates on member relations, event coordination, and research on business opportunities for Ontario Chapter members.
Before joining CCBC, Matthew worked and lived in Europe, the US, and Asia. In the Greater China region, he lived in Anhui Province and Taiwan. His professional experience includes language training, where he provided English language instruction to Chinese businesspeople seeking to do business internationally.
Matthew holds a Bachelor of Arts in International Development Studies from McGill University, where he focused on twentieth and twenty-first century Chinese economic and social development. He is fluent in English and proficient in Mandarin.
Contact Information:
E: Ontario[at]ccbc.com
T: 416-954-3800 x316
Save