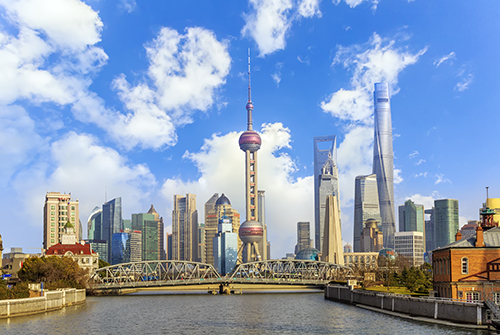 Shanghai Chapter
Unit 10A43, 10F, Shanghai Mart
No. 2299 Yan'an Road (West)
Shanghai, 200336, P.R.China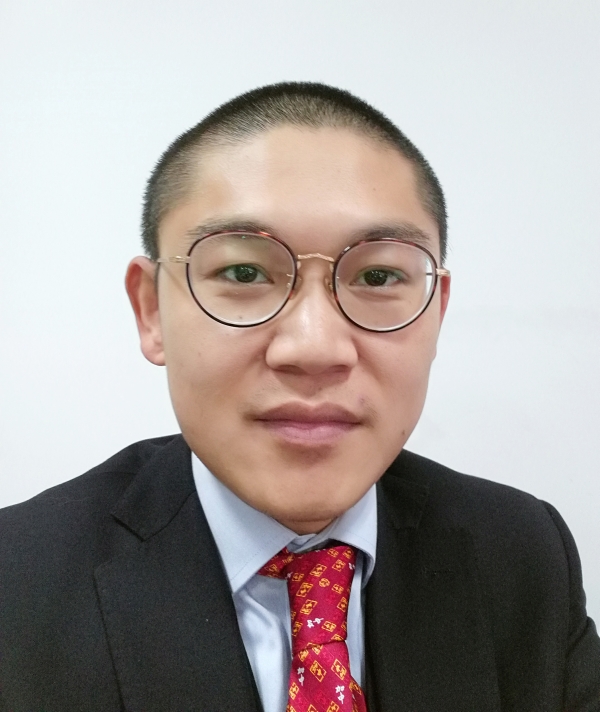 Edward Dai
Director, Shanghai Chapter
Edward Dai is responsible for membership services, coordinating trade and investment events in the YZD and South China region, connecting Canadian delegations with municipal- and provincial-level Chinese governments, and promoting bilateral economic relations through his network of contacts across China.
Prior to joining CCBC, Edward spent over 17 years in the commercial conference industry. He was involved in large-scale business events, sales, and operations in Asia, Europe, Africa, and Americas, with a focus on the multivariant China market. With his significant knowledge of the Chinese business community, Edward is able to work with Chinese companies at all levels, from central-state corporations to private firms.
Edward is proficient in both English and Chinese. He holds a Bachelor of Economics degree from Shanghai University of International Business and Economics.
Contact Information:
E: edward[at]ccbc.com.cn
T: (86 21) 6236-6370/71/72 ext 808
F: (86 21) 6236-6369
Save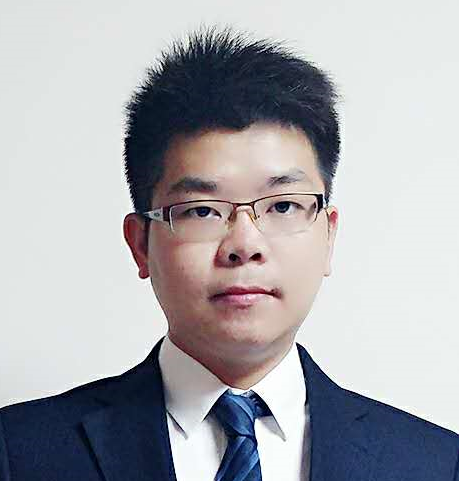 David Du
Manager of Local Affairs
David manages relationships between Chinese member companies and public and private enterprises. In addition, he monitors significant business developments in Shanghai and the Yangzi River Delta for opportunities and potential challenges.
With years of working experience in a Sino-European company, David is highly aware of the assistance required by Chinese enterprises to succeed with international business and the benefits to Canadian companies. David holds a bachelor's degree in electrical engineering, and speaks both Mandarin and English fluently.
Contact Information:
E: David[at]ccbc.com.cn
T: (86 21) 6236-6370/71/72 ext 803
F: (86 21) 6236-6369
Save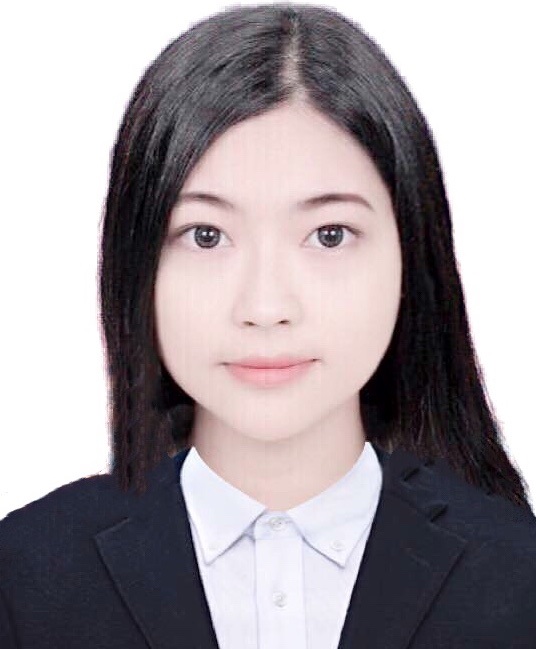 Amber Xu
Administrative Assistant
Amber Xu is responsible for coordinating events including diplomatic missions and CCBC's Roadshows in Shanghai and the Yangzi River Delta. She also provides Chapter support on a variety of projects.
Prior to joining CCBC, Amber worked at an event company where she planned events for diverse enterprises. Amber is fluent in Mandarin and English, and holds a bachelor's degree in English.
Contact Information:
E: Amber[at]ccbc.com.cn
T: (86 21) 6236-6370/71/72 ext 802
F: (86 21) 6236-6369
Save
Shanghai Advisory Council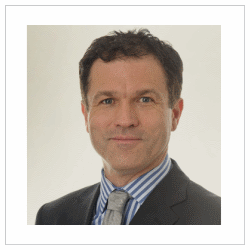 Carl Breau, Chair, CCBC Advisory Council
CEO
Saimen
Biography
Carl Breau is a professional engineer and the CEO of Saimen based in Shanghai. He holds a Master's Degree in Mechanical Engineering and has over 10 years of China management experience in both Multinational companies and SMEs and his expertise is in the management of projects with an engineering or technology element in China.
Mr. Breau was awarded the Exceptional Achievement Medal from the Canadian Council of Engineers in 1999. He reads, writes and speaks Chinese fluently, lives in Shanghai, and is a frequent speaker on doing business in China.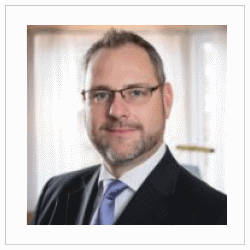 Glenn Antle
EVP International
Phase Separation Solutions
Biography
Mr. Antle is a native of St. John's, Newfoundland, and possesses a Bachelor of Science Degree in Engineering (Civil) from the University of New Brunswick. During his 15-year career in the environmental industry, he has gained has extensive experience in the management of hazardous waste, remediation of contaminated sites, and oilfield environmental services. He has been instrumental in the development of thermal, mechanical, and chemical environmental technologies for waste treatment for use in site remediation and oil and gas drilling.
Prior to joining Phase Separation Solutions, Mr. Antle held various positions within a major international oil field services company in research and development, technical services, operations, and business development. He is named as a coinventor on a United States Patent for the Thermal Phase Separation technology.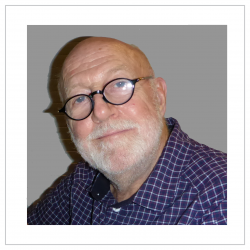 Ron Ball
Founder and Chairman
EHC Global
Biography
Ronald H. Ball is the founder and Chairman of EHC-Global Inc, a global leader in the supply of components to the Lift Industry. In 2017 EHC will celebrate their 40th anniversary. Mr. Ball, with a foundation in mechanical engineering and informal business study has built his Canadian enterprise from scratch (one employee) in 1977 with its core values in customer service and product innovation in the manufacture of handrails for escalators. Market dominance was achieved in North America within ten years with plants in USA and Canada. Europe followed thereafter with a German manufacturing and distribution location in 1993.
Attention soon turned to China where the Lift industry was forming a strong supply base. Mr. Ball took residence in Shanghai in 1997 to lead the Shanghai operations and to learn first hand the success formula for sino business activities.
EHC's head office continues to be in Oshawa, Canada, where manufacturing and global R&D continue. EHC owns more than one hundred patents world wide. Operations in China now lead the company's global output, profits and growth rate. Eighty percent of the world's elevators and escalators are now made in China.
Now totally committed to China, Mr. Ball continues to reside in Shanghai with his wife Zhou Tao, and daughter Alexandra, ten.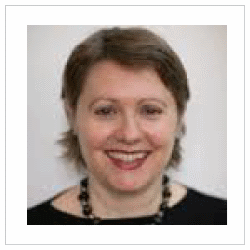 Mary Boyd
Director
ECN, Shanghai
Biography
Mary Boyd is responsible for programme development and client servicing in Shanghai. She also provides research and conceptual support on China for Corporate Network programmes.
Before joining The Economist Group Ms. Boyd was in the Canadian Department of Foreign Affairs, serving on assignment in Hong Kong, Thailand, Taiwan, and China (in Shanghai, Guangzhou and Chongqing). Since leaving government service she has researched and published on economic development and governance issues in China, and has undertaken consultancy work for the World Bank and other international institutions, as well as multinational companies.
Ms. Boyd has written for a number of Economist Intelligence Unit publications, including Country Report, China Hand and Business China. She co-authored the Economist Intelligence Unit report Taking on the Competition: Domestic Companies in China in 2005.
Ms. Boyd has an MA (Area Studies) and an MSc (Public Policy and Management) from the School of Oriental and African Studies, University of London, and has also completed language studies at Nanjing University. Her research interests include local governance and decentralisation policies, and public-sector reform. Ms. Boyd frequently speaks at conferences and private seminars for multinational and local firms in China.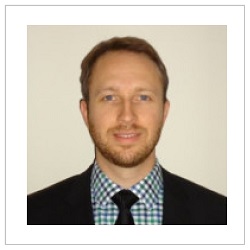 Anthony Finch
Consul & Trade Commissioner
Consulate General of Canada – Shanghai
Biography
Anthony Finch is originally from Halifax, Nova Scotia and joined what is now Global Affairs Canada (GAC) as a Trade Commissioner in 2008. Since joining, Anthony has served in Ottawa as Desk Officer for the Korean Peninsula, as Departmental Advisor in the Office of the Minister of International Trade and as Senior Desk Officer for the Russian Federation and Belarus.
Abroad, he has had postings to Bangkok as Second Secretary (Commercial) at the Embassy of Canada to Thailand, Cambodia, Laos and Myanmar and as First Secretary (Commercial) and Consul at the Embassy of Canada to China in Beijing, both positions that focused extensively on supporting Canadian hi-tech businesses, particularly in the aerospace sector. In summer 2018, he arrived in Shanghai to begin his current assignment as Consul & Trade Commissioner at the Consulate General of Canada where he leads the team responsible for financial services and education as well as science, technology and innovation and the attraction of foreign direct investment.
Before joining GAC, Mr. Finch worked as a Telecommunications Industry Framework Analyst at Industry Canada, and previously lived in Dublin, Ireland, where he worked for a telecommunications start-up company and then at a human resources placement firm.
Mr. Finch earned his Bachelor of Science and Master of Public Administration degrees from Dalhousie University in Halifax. He carries the Certified International Trade Professional designation, a coaching certification from the Coaching Association of Canada, and speaks English, French and Mandarin.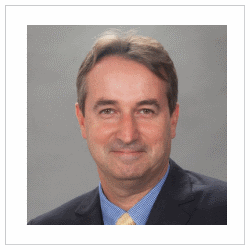 Murray King
Vice President, Public Affairs
Shanghai Disney Resort
Biography
Murray King is Vice President of Public Affairs for Shanghai Disney Resort. In his role, he is responsible for all aspects of public affairs for the new resort project, including external and internal communications, government relations and corporate citizenship/community relations.
Prior to joining Disney, Mr. King worked for the Washington, DC-based public affairs consulting firm APCO Worldwide as the firm's regional managing director for Greater China. During his seven years with APCO, he worked with a wide range of corporate clients on China public affairs and investment issues, serving as a key advisor on public affairs issues to some of the largest foreign investors in China, with specific expertise in assisting companies to build and execute strategic government engagement and corporate responsibility programs. He has also been a frequent commentator in both Chinese and international media on China current affairs issues.
Mr. King is an attorney and diplomat by profession, having practiced law in private practice in Canada for several years before serving in Canada's diplomatic service as a Trade Commissioner focused on trade with China. His diplomatic postings included assignments in both Beijing and Shanghai, with a focus on market access in highly-regulated sectors including rail, automotive and aerospace.
Since leaving government in 2004, Mr. King has become an active member of the international business community in China and served for three successive terms as an elected member of the board of governors of the American Chamber of Commerce in Shanghai (2008-2010) and prior to that for three years as the chairman of the chamber's Corporate Social Responsibility Committee. He has also served as a member of the national board of directors for the Canada-China Business Council (2007-2011).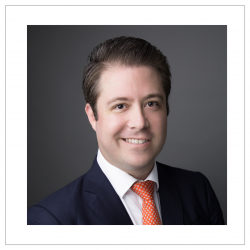 Stuart Mercier
Senior Vice President, Head of Real Estate (Asia)
Brookfield Asset Management (Asia)
Biography
Stuart Mercier joined Brookfield in March 2012 and is responsible for leading real estate investment activities in the region and assisting in the strategic development of Brookfield's other business lines in Asia. Notable transactions have included Brookfield's strategic partnership with Shui On Land in China Xintiandi and the acquisition of the IFC Seoul Complex in South Korea.
Prior to joining Brookfield in 2012, Mr. Mercier served as an Investment Manager with a boutique Asian real estate investment and advisory firm. Previous to this, he was a member of the Global Investment and Asset Management team at Oxford Properties, the global real estate investment platform of the $65 billion OMERS pension plan.
Mr. Mercier received a Bachelor of Arts from Bishop's University. He holds an MBA in Finance from the University of Hong Kong and London Business School where he was awarded the Haitong Securities "New Generation of Leaders" scholarship. Mr. Mercier is an advisory board member of the Canada China Business Council (Shanghai) and a member of the Asian Advisory Council of Bishop's University.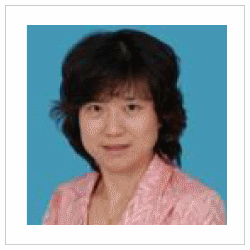 Lisa XIA
Director
Bank of Montreal
Biography
Lisa XIA is the Head of Shanghai and Greater China Head for International Financial Institutions at BMO Financial Group. Prior to that, Ms. XIA led the Shanghai office as Chief Representative and has been in charge of business development since May 2008 when BMO upgraded its office to a full-fledged operating branch.
In the past 19 years, Ms. XIA has had wide-ranging banking experience in both North America and China in such diverse areas as investment and corporate banking, trade finance, project finance, credit risk management and correspondent banking.
Ms. XIA started her banking career with ABN AMRO Bank in 1996 as a Credit Analyst. Later, she was transferred to Structured Finance Unit as a deal specialist, extensively working on non-traditional lending on project finance basis, including deal structuring, pricing, documentation and execution.
Ms. XIA serves as a director on the supervisory board of Shanghai-based Fullgoal Fund Management Company, in which BMO has a 27.775% equity interest. She holds an MBA degree from China Europe International Business School (CEIBS).