BUSINESS INCUBATION CENTRES
The Canada China Business Council Business Incubation Centres (BICs) in four distinct locations (Calgary, Montreal, Beijing and Shanghai) have one objective in mind – your business success. Our three-phase process was developed with the purpose of helping Canadian companies set up successful operations in China and Chinese companies set up successful operations in Canada. Working with a broad network of public and private sector partners across Canada and China, our business incubation centres provide infrastructure and keep companies connected, informed and knowledgeable. We help you to get the right tools to refine your business model and work toward achieving your goals.
Value
Business incubation is a proven system of infrastructure, networks, and tools that support the development of foreign companies as they enter new markets or areas of growth. When entering a new company, the first few years are critical for establishing a business structure, building connections with suppliers, customers, and other partners, as well as for accessing funding and gaining market exposure. Additional challenges may include unfamiliar social, cultural, legal and economic frameworks, which add to the complexity that companies entering a new market face at the incubation stage. The Canada China Business Council (CCBC) Business Incubation Centers bridge many of these uncertainties and challenges to help companies succeed in the new market.
Physical Incubation Space
During the company's tenancy at the Business Incubation Centre, CCBC will facilitate the growth of the company's business operations through the delivery of business mentoring support, market data and business development expertise.
Virtual Incubation Space
With support from CCBC, we will provide mentoring on how to refine the company's Canadian strategy – making for a smoother transition into the Canadian market.
Criteria
Company must be incorporated in Canada
Company must provide a service/product that meets industry needs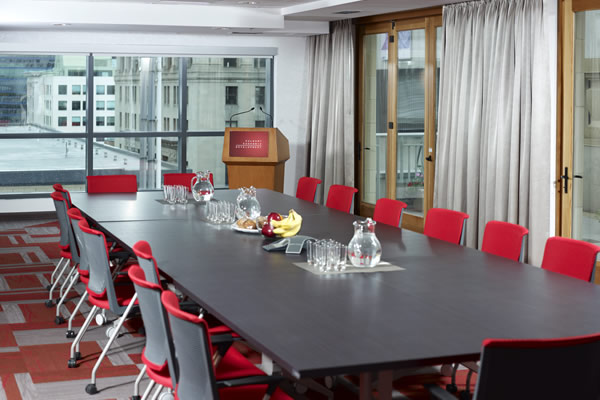 CALGARY
Physical Incubation Space
Office space for one member representative
Offices include access to the Internet, printer, and scanner
Local landline phone number
Access to a private conference room
Receptionist services and SME Support Officer
Business mentoring program
CED business development support including market intelligence/data, real estate, and sector-specific expertise
Real estate support for permanent office site selection
One year CCBC membership
Up to one year of physical incubation
Cost
$1,200 per month
Virtual Incubation Space
Business mentoring program
One-year CCBC membership
Use of Global Business Centre for mail forwarding
Local landline phone number
Up to three months in virtual incubation
CED business development support including market intelligence/data, real estate, and sector-specific expertise
Cost
$150 per month
Contact:
Ryan Hofer
Director, Prairies Chapter
3rd Floor, Global Business Center
Calgary AB T2G 2G9
Email: Ryan[at]ccbc.com
Telephone: 403-767-1347
Mobile: 403-910-2320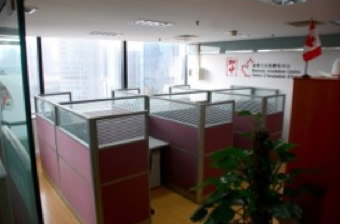 SHANGHAI
Physical Incubation Space
Desk space for one staff member
Includes access to the Internet, printer, and scanner
Access to a private conference room
Receptionist services and SME Support Officer
Business mentoring program
Cost
$5,000 RMB per month
Virtual Incubation Space
Mailing address and phone number
Access to conference room
Voicemail service with remote access from Canada (extra fees apply)
Option to rent a desk for shorter periods for travelling staff members
Cost
1,500 RMB or $300 per month
Contact:
Edward Dai
Shanghai Chapter Director
2299 Yan'an West Road, Shanghai
200336, Shanghai Mart, 10th floor, Unit 10A43
People's Republic of China
Email: Edward[at]ccbc.com
Telephone: 86 (21) 6236-6370, 71, or 72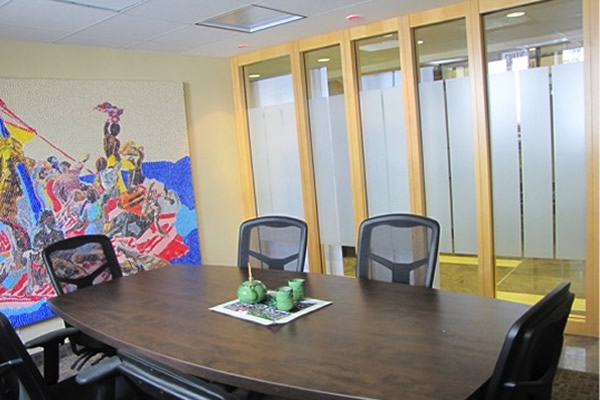 MONTREAL
Physical Incubation Space
Office space for up to three staff members
Offices include access to the Internet, printer, and scanner
Access to a private conference room
Receptionist services and SME Support Officer
Business mentoring program
Access to CCBC's subscriptions and library
Cost
$2,000 per month
Virtual Incubation Space
Mailing address and phone number
Voicemail service to access messages from China in Canada
Access to conference room during trips to Canada based on availability and up to 10 hours per month (additional hours: $25 per hour)
Cost
$150 per month
Contact:
André-Philippe Chenail
Quebec Chapter Director
759 Square Victoria, RC4
Montreal, QC H2Y 2K3
Email: Chenail[at]ccbc.com
Telephone: 514-842-7837
Mobile: 514-978-0336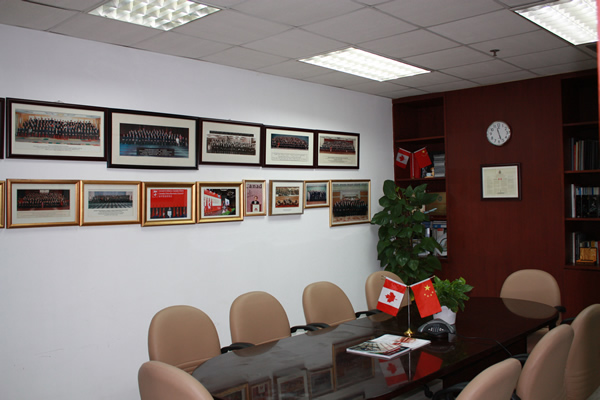 BEIJING
Physical Incubation Space
• Three office sizes are available:
Large (19 sq.m): 22,000 RMB per month
Medium (12-15 sq.m): 14,000 RMB per month
Cubicle desk: 5,000 RMB per month
• Offices include access to the Internet, printer, and scanner
• Receptionist services and SME Support Officer
• Access to a private conference room
Virtual Incubation Space
• Mailing address and phone number for your company
• Access to conference room during trips to China
• Voicemail service with remote access from Canada
• Option to rent a desk for travelling staff members
Cost
• 1,500 RMB or $300 per month
Contact:
Noah Fraser
Managing Director, Beijing Chapter
Suite 11A16, Tower A, Hanwei Plaza
No.7, Guanghua Road, Chaoyang District
Beijing 100004, People's Republic of China
Email: Noah[at]ccbc.com
Telephone: 86 (10) 8526-1820/21/22
Fax: 86 (10) 6512-6125