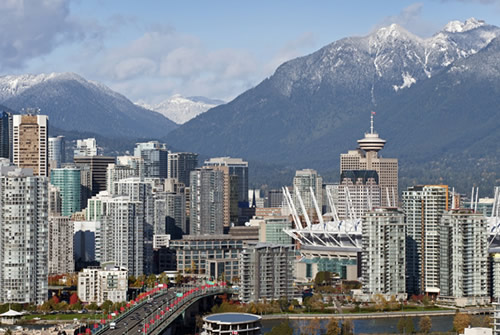 British Columbia Chapter
#300 – 1055 West Hastings Street
Vancouver, B.C. V6E 2E9
604-681-8838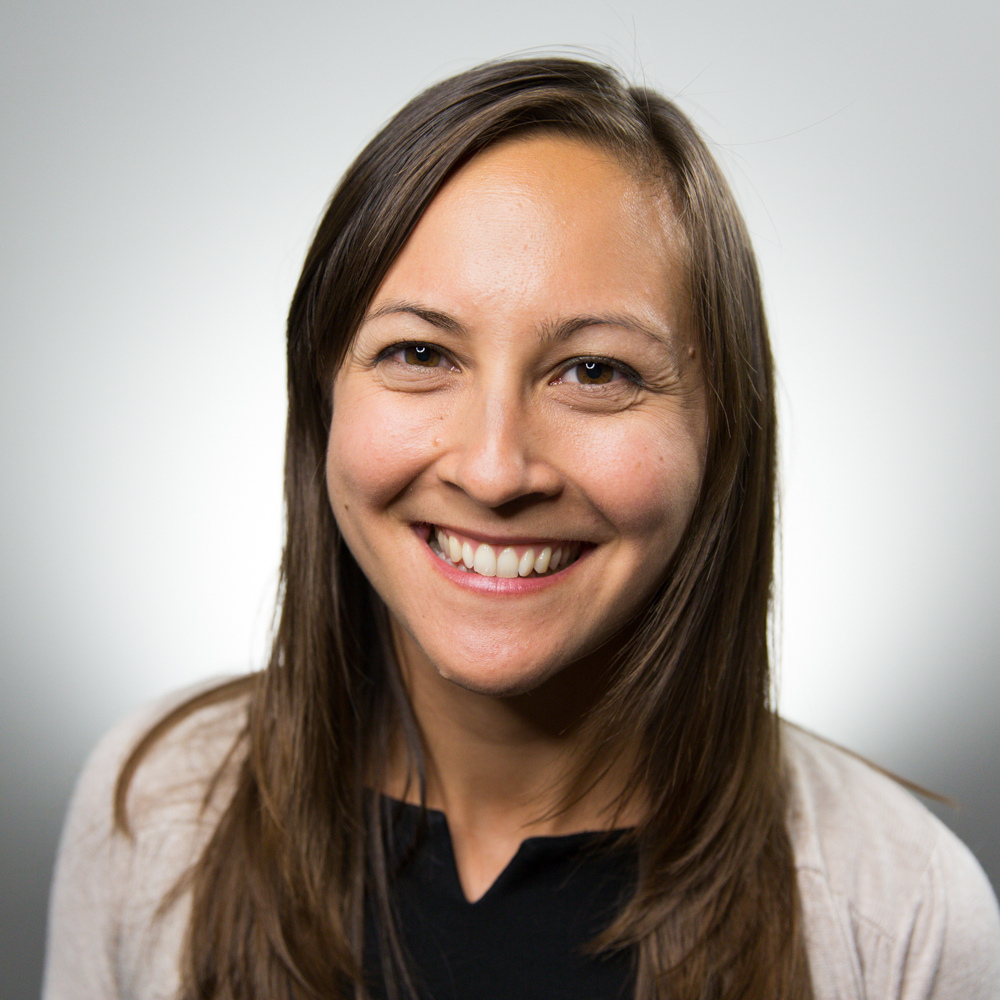 Lotta Ygartua
Director, British Columbia
~~ On maternity leave ~~
As Director of the British Columbia Chapter, Lotta is responsible for building the CCBC membership base throughout the province by connecting Canadian and Chinese businesses, promoting Canada-China bilateral trade, organizing events and supporting the delivery of member services. Lotta has over 10 years of marketing experience in the technology, marketing research, communications and art sectors. Prior to joining the CCBC, she was Marketing Manager at the China-Britain Business Council based in the UK for four years, promoting trade and business with China and organizing high-calibre events involving the Chinese Premier and the Prime Minister of Great Britian.
Lotta spent several years living in China, where she developed products for the Chinese market. Lotta studied Mandarin at the University of Nanjing and Nanjing Normal University. She holds a BA in Chinese and BSc in Social and Economic Geography from Uppsala University, Sweden.
Contact Information:
T: 604-681-8838
Save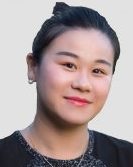 Jane Wang
Acting Director, British Columbia Chapter
Jane is responsible for the coordination of new member initiatives, provides business information on Canada-China opportunities, assists with Chapter events, and supports the delivery of member services. Before joining CCBC, she was a Project Manager at the University of British Columbia (UBC), and prior to that, she was the Program Coordinator at the International Cooperative Research Office of Development Research Centre of the Shanghai Municipal People's Government.
Jane earned a Master of Political Science from UBC, a Master of International Relations from Shanghai International Studies University, and a Bachelor of Business Administration from Henan University of Technology in China. Jane is fluent in English and Mandarin, and speaks intermediate level French.
Contact Information:
T: 604-681-8838
Save
British Columbia Advisory Council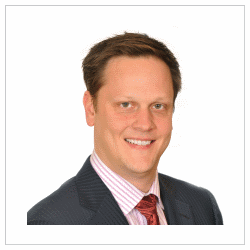 Adam Johnson, Advisory Chair
Principal
Earnscliffe Strategy Group
Biography
Adam Johnson joined Earnscliffe in February 2006. He provides government relations, communications and public policy council to clients in energy, technology, healthcare and other key sectors. With almost 20 years of experience, he understands key political, policy, and community issues that impacts success for his clients.
Mr. Johnson served as Director of Parliamentary Affairs and as the BC Policy Advisor for a Federal Industry Minister. As a senior advisor to the Minister of Industry, he was responsible for legislation, Parliamentary committees, appointments and liaising with the provincial government in British Columbia. He also served as a policy advisor, where he was the lead advisor on all policy issues for British Columbia, and nationally for energy, forestry, climate change, life sciences, trade with Asia, transportation and aboriginal issues.
Prior to his public service, Mr. Johnson was a senior consultant with a respected global communications firm where he provided strategic advice to his clients on issues pertaining to all levels of government. He has been the Executive Director of the Liberal Party of Canada in BC and is active with the BC Liberal Party. In 2011, he was selected by his peers in the BC Government Relations sector to serve as the President of the industry association in BC and remains on the executive of the Public Affairs Association of Canada – BC (PAAC-BC).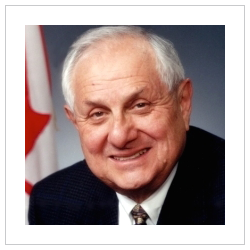 Honourable Jack Austin, P.C., C.M.,
O.B.C., Q.C., Honourary Advisory Chair
CCBC British Columbia Advisory Council     
Biography
Mr. Austin has been active in both private and public life. He received his law degrees from the University of British Columbia and Harvard Law School and practiced law in Vancouver for over 20 years, specializing in trade and commercial law, particularly in relation to natural resources and the markets of China, South Korea and Japan.
In public life, Mr. Austin served as Deputy Minister of Energy, Mines, and Resources, Canada, and Principal Secretary (Chief of Staff) to Prime Minister Pierre Trudeau. After becoming a member of the Canadian Senate, Mr. Austin served in the Cabinet of Prime Minister Pierre Trudeau as Minister for Social Development and for Expo '86. He also served in the Cabinet of Prime Minister Paul Martin as Government Leader in the Senate.
From 1993 to 2000, Mr. Austin held the post of President of CCBC and from 2000 to 2003 as Deputy Chair. He led the Team Canada activities of the Council with Chinese leaders and Prime Minister Jean Chretien and assisted in building a strong relationship between Canada and China during that period.
After leaving the Senate in March 2007, Mr. Austin became Senior Advisor – International to Stern Partners Inc., a private equity group based in Vancouver. He is Honourary Professor and Senior Fellow at the Institute of Asian Research at the University of British Columbia and Co-Chair of the UBC China Council. He is a member of the Simon Fraser Beedie School, Jack Austin Centre for Asia Pacific Business Studies Advisory Council.
Mr. Austin is a member of the Order of British Columbia, the Order of Canada, and the Simon Fraser University Distinguished Community Service Award. He has received Honourary Degrees from the University of Macau, the University of British Columbia, Royal Roads University, and Simon Fraser University.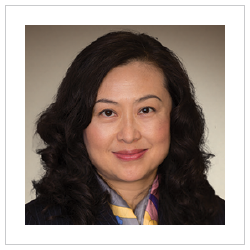 Iris Duan
Partner, National Leader of China Services
MNP
Biography
Iris Duan, CPA, CA, CPA (California), is a Partner and National Leader of MNP's China Services team. Specializing in audits, she draws on more than 15 years of experience in public and private practice to deliver audit options that meet the highest standard.
Ms. Duan has an extensive background in public and private company reporting, and due diligence processes in mergers and acquisitions. She has worked with a wide range of public and private organizations in a number of industries including education, high technology, retail, research and development, manufacturing, and mining. Iris also uses her network of international clients to help manufacturing, mining and agricultural investors expand their business into Canadian markets.
Prior to joining MNP, Ms. Duan held the positions of Manager and Senior Manager with another international accounting firm. Her private industry experience includes serving as Chief Financial Officer for a TSX Venture company.
Ms. Duan was designated a Chartered Professional Accountant (CPA), and a Chartered Accountant (CA) in 2008. She was also designated a Certified Public Accountant (CPA) in 2002. Prior to her professional training she obtained an MBA from California State. She speaks English, Mandarin, and Cantonese.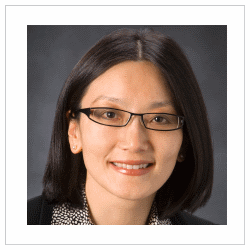 Joan Elangovan 
Founding Director, Asia Pacific Centre
Vancouver Economic Commission
–
Biography
Joan Elangovan is the founding Director of the Asia Pacific Centre at the Vancouver Economic Commission, dedicated to strengthening business and cultural ties with the Asia Pacific Region. She works closely with investors, entrepreneurs, and governments locally and internationally to facilitate the convergence of innovation, capital and market opportunities.
Prior to joining the Commission, Ms. Elangovan was a senior executive with the Government of British Columbia. She served as Assistant Deputy Minister, Executive Financial Officer, Chief Strategy Officer, and Chief Information Officer among other management positions. An experienced strategist and negotiator, she has significant expertise in public policy, strategy and stakeholder relations in a range of sectors including international trade and investment, technology, health, natural resources, justice, and education.
Ms. Elangovan is actively involved in serving the local communities and mentoring young leaders. She is on the Board of Directors of the Arts Umbrella and the Vancouver International Film Festival Society (VIFF), she is also a past member of the Shared Services Board of the Province of British Columbia, and the Audit Committee of the Forest Innovation Investment Corporation. She is an advisor to a number of business associations and community groups aimed at helping new immigrants better integrate with and contribute to the mainstream Canadian society.
Ms. Elangovan is a frequent speaker and moderator at international business events, and a contributor in various local discussion forums including in the media. She is the Executive Producer and Host of a six-episode documentary film showcasing Vancouver as an innovative, creative and sustainable city and North America's Asia Pacific Gateway.
Educated in China and Canada, she holds a Master of Engineering degree from the University of Toronto. She is a graduate of executive programs from Queen's School of Business, Queen's University and Sauder School of Business, University of British Columbia in Canada.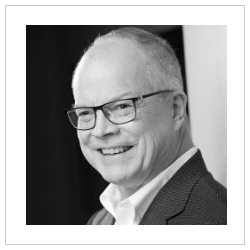 Dickson Hall
Director
MEC Advisory
–
Biography
Dickson Hall is a director of MEC Advisory Ltd., sole manager of Can-China Global Resources Fund, a $1 billion mining and energy fund backed by the Export-Import Bank of China.
Mr. Hall is a partner in Valuestone Advisory Limited, sole manager of Valuestone Global Resources Fund 1, a specialist mining PE Fund backed by Jiangxi Copper Corporation, China Construction Bank International and other Chinese institutional investors. He is also a director of various resource and non-resource companies listed on the TSX-V.
Mr. Hall has more than 20 years' experience in the resource field, much of it in Asia. For 12 years he directed corporate development efforts in Asia for Hunter Dickinson Inc. ("HDI"), a Canadian-headquartered mining group which operates world-wide through a portfolio of publicly-traded companies. Mr. Hall raised over $200 million in capital, established strategic partnerships and broadened the Asian shareholder base for HDI public companies. He was Senior Vice President, Corporate Development of Continental Minerals Corporation which developed the Xietongmen copper-gold project in China before selling to Jinchuan Group for $446 million in 2011.
Mr. Hall previously worked with or provided consulting services to an extensive group of multinationals, trade associations and government organizations with China operations. In the early 1980s, he was part of a small team from British Petroleum that negotiated offshore oil production sharing agreements making BP the largest foreign investor in China. From 1986 to 1998 he directed the first Government of British Columbia Trade and Investment Office in Hong Kong which attracted numerous, significant investments to the province. He was an architect of the successful Canadian wood products business development strategy for China that has resulted in hundreds of millions of dollars in sales in the past decade.
Mr. Hall is a graduate of the University of British Columbia (BA, MA) and has diplomas from Beijing University, Central Academy of Fine Arts, and Beijing Languages Institute.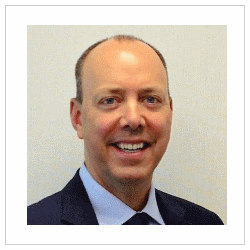 Paul Irwin
Executive Director, East Asia
International Business Development Division
Ministry of International Trade 
Biography
Paul Irwin leads the East Asia branch within the BC Ministry of International Trade. Working with a team of business development professionals in the Ministry's Vancouver offices, he is responsible for British Columbia's six trade and investment representative offices in China (Beijing, Shanghai, Guangzhou and Hong Kong), Japan (Tokyo) and Korea (Seoul). He is also responsible for the delivery of BC trade missions to East Asia, including the Premier's missions to China in November 2015 and to Japan, Korea and the Philippines in May 2016.
Mr. Irwin joined the Ministry's Asia Pacific Trade and Investment Division in June 2007, serving as senior advisor within the Asia Pacific Unit and director of the International Partnerships and Programs Branch. He has also served as executive director for sector relations within the Pacific Coast Collaborative Commission, an initiative focused on building BC economic relations with the Pacific US states of California, Oregon, Washington and Alaska.
Prior to joining the Ministry, Mr. Irwin was a program director at the Asia Pacific Foundation of Canada, responsible for implementing a range of initiatives related to strengthening Canada-Asia relations. At the Foundation, he coordinated Canadian engagement with a number of key Asia Pacific regional economic organizations, including the Pacific Economic Cooperation Council (PECC) and the APEC Business Advisory Council (ABAC).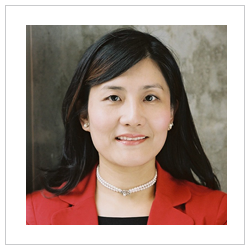 Jenny Li
Partner, International Tax Services, PwC
BC Leader, China Business Network, PwC
Biography
Ms. Li has over 17 years' experience in advising Canadian businesses expanding globally especially into the United States and increasingly in advising foreign businesses entering the Canadian market through either organic or acquisitive growth. Her clients include businesses and business owners in real estate, retail, resources (mining, forestry, agri-food), technology, and healthcare. She delivers what matters most to her clients by designing global tax structures, conducting due diligence, optimizing deal value, and assisting in deal negotiations, assessing tax profiles and mitigating tax risks, and providing integrated tax planning and compliance for businesses and business owners.
Ms. Li is bilingual and bicultural. She is the BC regional leader of PwC's China Business Network and leads the team to help clients navigate through the complexities of investing in Canada and China with end-to-end business solutions in tax, audit, business advisory and immigration services.
Ms. Li is a Certified Public Accountant (US). She holds a master's degree in Business Taxation (US) and has the equivalent education in Canadian taxation. She recently completed a five-year term on the Board of Directors of the Elektra Women's Choir.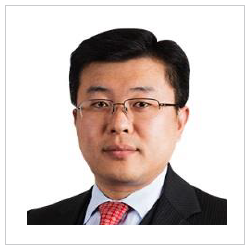 Victor W. Tsao
Vancouver Office Managing Partner
DS Avocats
Biography
Victor Tsao is Managing Partner of DS Avocats' Vancouver Office, and a member of the firm's Business Law Group. He is a registered trademarks agent and a member of the Intellectual Property Institute of Canada. He fluent in Mandarin as well as Japanese, having been born and raised in China and later lived and studied in Japan before relocating to Canada.
Prior to beginning his legal career, Mr. Tsao was a successful entrepreneur who co-founded an information technology consulting firm, a software development company, and a real estate leasing and management business. Drawing from his years of industry experience, he advises a wide variety of Canadian, Chinese, and Japanese clients from both sides of the Pacific in business matters as well as intellectual property matters. His keen senses of business and well-rounded appreciation of the North American and Asian culture help direct clients onto the right path in their business dealings.
Mr. Tsao has strong ties to and has built a large business network in both China and Japan, and possesses insightful appreciation of the business cultures of both countries. In his spare time, he was a columnist writing for North America's largest circulating Chinese language newspaper, the World Journal, discussing various legal issues faced by Chinese immigrants in their personal and business lives.
Mr. Tsao is the President of Canada China Sports Foundation, he sits on the board of Canada China Enterprises Association, and is a member of the Dean's Advisory Board at Simon Fraser University, Faculty of Communications, Arts, and Technology. He also serves on the Scholarship and Bursaries Committee at Crofton House School, one of British Columbia's oldest and most respected independent schools.