The Leading Voice in Canada-China Business
At the Canada China Business Council, membership means business. We are a truly bilateral non-profit, membership-based organization with six offices in both Canada and China. Founded in 1978, we have been the leading voice of Canada-China businesses for 40 years and provide the knowledge and connections you need to succeed in China and Canada.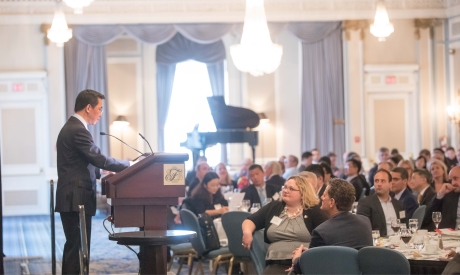 LU Shaye, Ambassador of PRC to Canada, addresses CCBC members in Calgary.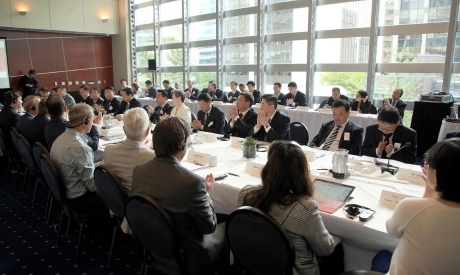 Business meeting between CCBC members and Chinese executives.
Canada's 151st Birthday Fair
CCBC presented the 151st Canada Day Fair to celebrate Canada in Beijing! It featured live performances by Canadian musicians, hockey demonstrations by the National Hockey League (NHL), booths featuring great Canadian food and wine, a dynamic fashion zone, and the opportunity to experience, sample, and purchase a wide variety of Canadian products. It was the biggest Canada Day event outside of Canadian borders!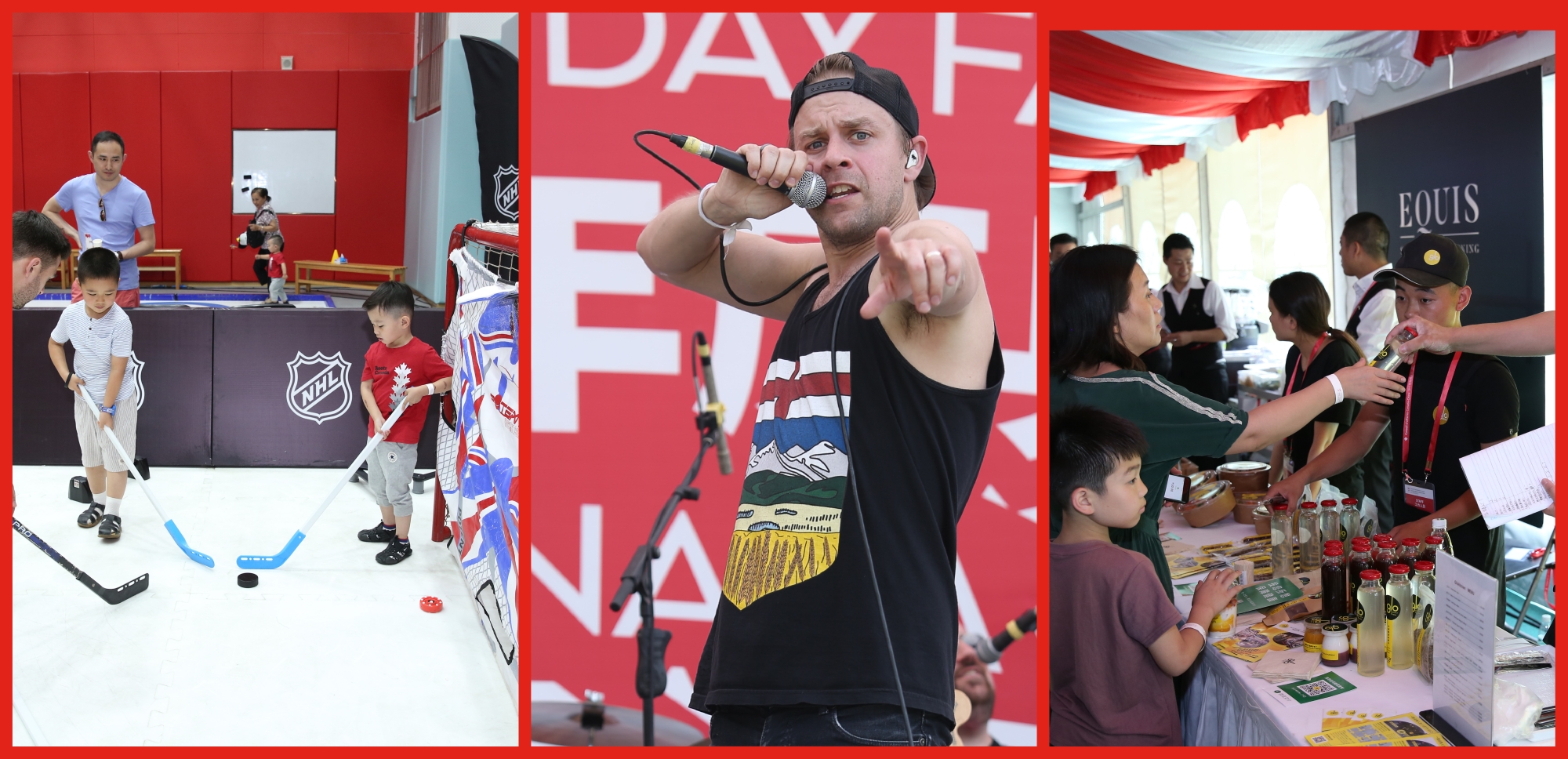 Prime Minister Justin Trudeau: Message to CCBC Members and Guests at the 2017 AGM.
CCBC's 39th AGM and Policy Conference
CCBC's Policy Conference took place in Toronto on Thursday, September 21, 2017. We welcomed many featured speakers including Toronto Mayor, John Tory, the Ambassador of China to Canada, LU Shaye, and the Ambassador of Canada to China, the Honourable John McCallum.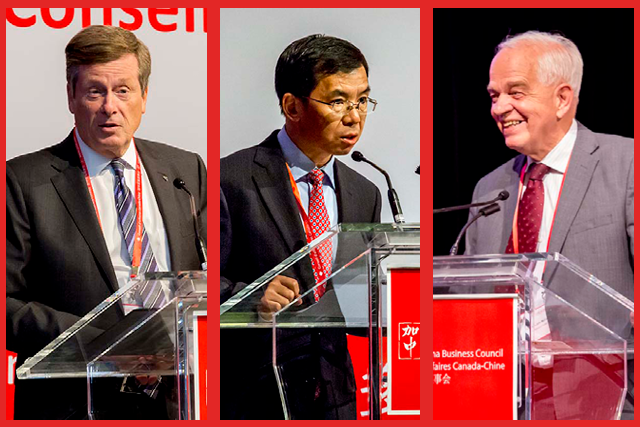 Canada China Business Council (CCBC) membership offers you and your organization the tools you need to succeed in China. With offices in both Canada and China, our team of professionals provides members with unrivalled business insight, intelligence, networks and connections to overcome the challenges of doing business in another country. We extend your organization's reach in China by providing on-the-ground guidance and assistance.
CCBC's services help you reduce your company's risk, shorten your cycle time, and make better decisions – no matter your stage of China development. CCBC's on-the-ground presence in China helps Canadian companies evaluate the market, enter more quickly, and connect to the resources that will help them succeed. Once established, CCBC helps solve problems and deepen your presence in China.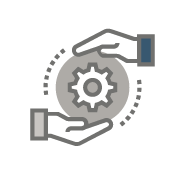 Services and Support Include:
Advice on crafting a China strategy
Advice on government relations
Executive and insider briefings
Private and public sector contacts in China and Canada
Analysis of regulatory and policy changes affecting your business
Recommendation and introduction Chinese suppliers and business partners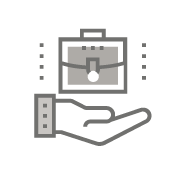 Missions, Meeting, Seminars, and Events
CCBC's Annual General Meeting and Policy Conference is the preeminent business gathering for Canada-China business, trade, and investment
Canada Day Celebration featuring Canadian food, beverages, and consumer products
Meetings for visiting senior government delegations in Canada and China
Business and trade missions to and from China
Networking events, roundtables, workshops, seminars, and briefing

Inbound Investment in Canada
For Chinese enterprises entering Canada, CCBC can guide you. We can provide business expertise on how to establish your presence. We leverage our deep understanding of Chinese enterprises and our connections with corporate Canada and CCBC members to help our Chinese members succeed in Canada.
CCBC PROVIDES ITS MEMBERS WITH AN EXCLUSIVE RANGE OF SERVICES TO ENABLE THEM TO SUCCEED IN CHINA.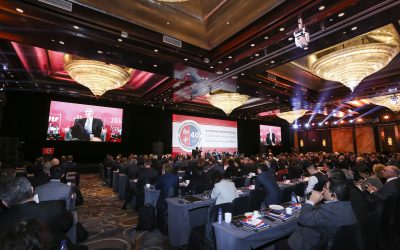 CCBC celebrated its 40th anniversary in Beijing on Monday, November 12, 2018. Members and guests attended the sold-out Business Forum and the Gala Dinner in the evening.
lire plus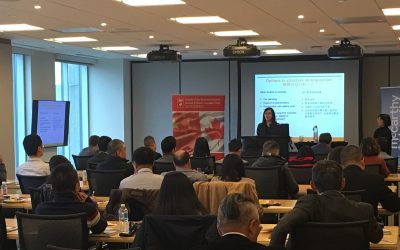 CCBC, in partnership with McCarthy Tétrault, presented a seminar on Legal Considerations When Acquiring a Canadian Business on October 24, 2018, in Montreal.
lire plus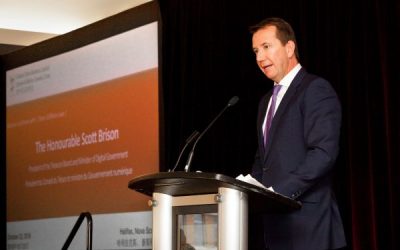 The Honourable Scott Brison was the keynote speaker at a CCBC business luncheon on Monday, October 22, 2018, in Halifax. Minister Brison discussed the objectives and scope of the upcoming Atlantic Canadian Multi-Sectoral Trade and Investment Mission to China in November.
lire plus