加中贸易理事会(CCBC)成立于1978年,是一家非营利性的双边组织,以会员至上为理念。理事会在加拿大和中国共设有六个办事处。40年来,理事会一直担当加中双边贸易的推动者,为会员提供各项信息和渠道,并帮助会员在中国及加拿大取得商业成功。
CCBC为会员提供在华获得商业成功所需的各项工具。我们的团队全部由专业人员组成,在加拿大和中国均设有办事处,可为会员提供领先的商业洞察、情报、网络和联络渠道,帮助会员克服在异国开展商业活动所面临的困难。我们可为您提供实地的指导和协助,帮助您在华占领阵地、快速发展。
无论您在中国发展的阶段如何,CCBC的会员服务都能帮助您减轻公司风险,缩短周期时间,并作出更好的决策。CCBC在中国的实地指导可有助于加拿大公司评估以及快速的进入中国市场,并获得可帮助其成功的资源。在建立之后,CCBC将帮助您解决问题,巩固您在中国的发展。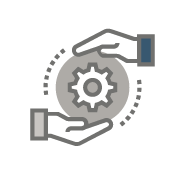 会员服务与支持:
就在华商业战略制定提供建议
就政府关系情况提供建议
执行与内部简报
加中两国的私人及公有领域联络渠道
对可能影响企业的法规政策变动提供解读分析
推荐及介绍中国供应商和商业合作伙伴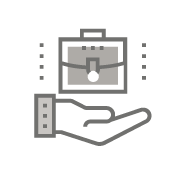 宣传会、讨论会、研讨会及各类活动
加中贸易理事会的年度大会暨政策会议 – 加中商业、贸易和投资领域的顶级年度商业盛会
加拿大国庆庆祝活动 – 活动上提供加拿大美食, 饮料,和各类消费产品
加中两国高级政府代表来访的会议
来往中国的商业和贸易代表团信息
联络沟通及教育活动、圆桌会议、讨论会、研讨会及简报会

加拿大境内投资
CCBC为想要进入加拿大的中国企业提供协助。 我们将为您提供专业商务人员,并充分利用我们对中国企业的深刻理解,以及我们与加拿大企业和CCBC会员们的联系,帮助中国会员在加拿大取得成功。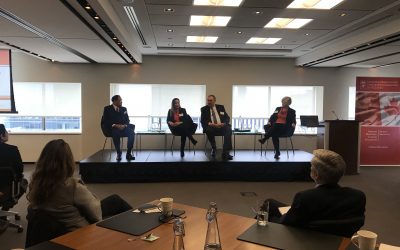 Three proven leaders in Canada-China education were featured in an in-depth discussion on The Business of Education on March 19, 2019, in Toronto. Dr. Francis Pang, Dr. Alan Middleton, and Ms. Ashleigh Au represented three diverse yet interconnected educational organizations covering early childhood education through executive training. They shared their first-hand market experiences, timely case studies, and insights.
了解更多