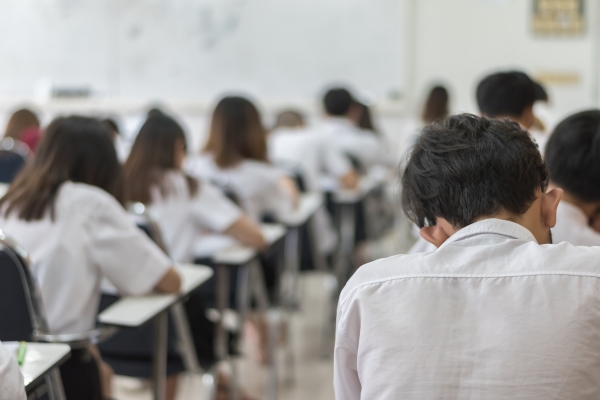 How do I attract the best and brightest students?
How do I showcase my university or college in China?
How do I engage with Chinese institutions?
The quality of Canadian education and institutions is attracting Chinese and other international students to Canada. With legions of secondary, post-secondary and executive learners seeking an international education, finding and recruiting these students can be a challenge. We understand the strength of the Canadian education brand and the challenges faced by Canadian institutions.
CCBC helps Canadian educational institutions compete and attract the best and brightest students. We understand the education sector and have a network of Canadian institutions experienced in the China market.
By joining CCBC, your network immediately expands to include Canada's most successful Canada-China business association, with members drawn from all sectors of the Canadian economy. You will learn best practices and gain important knowledge on how others are succeeding in China.
CCBC offers member services and support according to your needs:
Affordable Access to the China Market
Educational institutions join at the lowest CCBC membership rate of C$1650 per year. Any number of faculty, staff and departments can enjoy the membership.
Promotion of Canadian Education
Co-hosting the All-Canadian MBA Fair with the Canadian Embassy in major centres throughout China
Other outreach activities year round, such as seminars and roundtables on education and higher learning
Advocacy on Issues Affecting the Education Sector
Promote of Canada's world-class education in China
Help government stakeholders and partners to improve and promote the growth of foreign students in Canadian educational institutions
Champion important issues for Canadian educators such as student visas, funding and more.
Insight on Canada-China Relations
CCBC executives are available to speak to audiences at your institution or to participate in policy discussions on Canada-China relations
Your Presence in China
CCBC's offices in China can act as an extension of your institution in China
Affordable physical and virtual presence in Shanghai and Beijing
Student Engagement
Supporting alumni activities in China
All members receive priority notification of key events, seminars and missions, CCBC's Annual General Meeting and Policy Conference, coaching, mentoring sessions as well as networking opportunities with other members of the Canadian business and education communities in China.