Opinion: 'Look at video of China, not a snapshot'
This article appeared in CGTN on November 16, 2018, featuring an interview with Sarah Kutulakos, the Executive Director of CCBC, to discuss the importance of continued improvement in IP protection in China.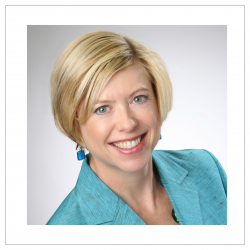 "If you take a snapshot of China at any given time, there may be things you don't like about it. But the important thing is to look at the video of China and how fast it is changing and how on many fronts, China is changing faster than we did in the West ourselves," said Sarah Kutulakos, executive director of the Canada China Business Council.
Kutulakos, who has been interacting with China since the late 1980s, highlighted one major accomplishment in China's development over the past few years. "We survey our members every two years. For many years, IPR [Intellectual Property Rights] was the number one challenge. In 2012, it was still number one. In 2014, it fell to number four. In 2016, it was way down to number thirteen, which means it's a manageable business problem," said Kutulakos.
She added that Chinese President Xi Jinping's commitment to IP protection in his opening speech at the first-ever China International Import Expo will make it easier to encourage foreign companies to come to China and do business.
>> Continue reading this article on CGTN website.