When:
January 12, 2018 @ 12:00 pm – 2:00 pm
2018-01-12T12:00:00-05:00
2018-01-12T14:00:00-05:00
Where:
Montreal, QC
800 rue du Square-Victoria
Bureau 3700, Montréal, QC H4Z 1E9
Canada

Contact:
André-Philippe Chenail
514-842-7837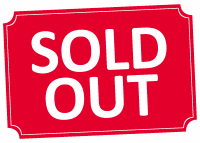 \
The leadership transitions announced at the 19th National Congress of the Communist Party of China, the country's most important political event, will have significant impact on China's development and direction over the next five years. CCBC's Executive Director, Sarah Kutulakos, will discuss who's in, who's out, and how these changes can affect Canadian businesses in China. Mr. Guy St-Jacques, former Ambassador of Canada to China, will also share his perspectives on the implications for Canada as a result of these decisions and policies.
This CCBC luncheon will provide members and guests with information and insight that can assist them navigate China's political landscape as they implement their China strategies.
Time: 12:00 pm – 2:00 pm
(11:30 am – 12:00 pm – Registration and Networking)
Tickets:
Please note that this event is sold out.
Venue Host