Does The Future Of Chinese Retail Include Home Delivery Of N.B. Lobster By Drone?
An article by CCBC 2018 media fellowship recipient Mark Leger, discussing potential business opportunities in China for Canadian companies, was published in Huddle on December 14, 2018.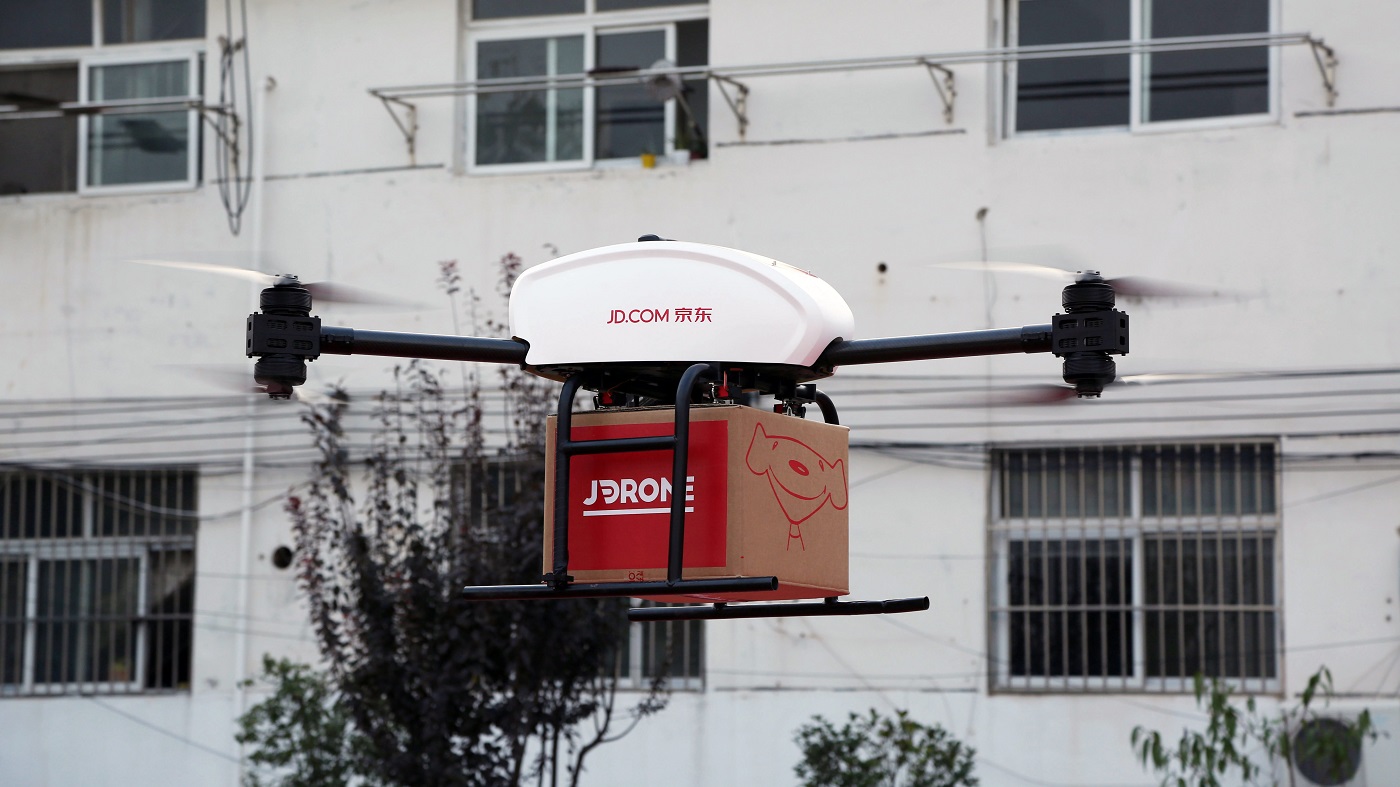 [Image: JD.com]
BEIJING, CHINA – I envisioned live New Brunswick lobsters being delivered by drone to remote rural Chinese villages, or by ricketty bicycles through crowded city streets.
But no, here they were in 7FRESH – a modern supermarket in Beijing owned by retail and e-commerce giant JD.com – piled one on top of the other in a glass tank much as they would be at a restaurant or grocery store in Canada.
"It can be cooked here, put in a bag and weighed. There are also a number of suggested cooking methods, and you can have it cooked on site or take it home live to cook yourself," said Ella Kidron, senior communications officer for JD.com, as she led us through the seafood section on a tour of the store.
The supermarket itself is beyond what we have here in terms of the technological sophistication. The massive Amazon-like Chinese retailer, a private sector company that employs 170,000 people, does deliveries by drone (with less fragile goods than live lobsters).
The 7FRESH stores have facial recognition technology that can access account and payment information at the checkout so you don't have to pull out a card or cash to pay for your groceries.