Canada's Future Economic Prosperity Requires More Collaboration with Chinese Companies
An article by CCBC Executive Director Sarah Kutulakos, discussing that Canada should keep an open mind about the opportunities arising in China, was published in The Hill Times on March 14, 2018.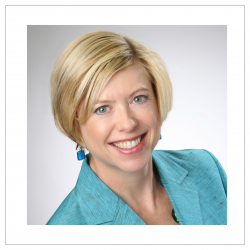 With all the headwinds buffeting international trade and investment, from ongoing negotiations about the future of NAFTA to a growing protectionist sentiment in many countries, it's important that Canada keep an open mind about new opportunities wherever and whenever they arise. Many of these opportunities come from the second-largest economy in the world—China—but Canadians have sometimes been reluctant to seize them because of a lack of understanding about modern China and outdated perceptions of Chinese businesses, particularly state-owned enterprises, or SOEs.
In a recent essay published by the Institute for Research on Public Policy, Rotman School of Management professor Wendy Dobson and Paul Evans of the University of British Columbia looked at the level of public anxiety in Canada about China and its implications for Canadian policy. They noted some of this anxiety comes from an increasing amount of media attention and public comment about China, much of it critical.