Oct
24
Wed
2018
CCBC Business in Canada Seminar Series: Legal Considerations When Acquiring a Canadian Business

@ Montreal, QC
Oct 24 @ 9:00 am – 11:00 am
Session 4: Legal Considerations When Acquiring a Canadian Business
Chinese entrepreneurs and investors will explore the many options for the merger and acquisition (M&A) and legal strategies to put in place when acquiring a business in Canada, including applied case studies.
CCBC, in partnership with McCarthy Tétrault, is presenting a seminar on Legal Considerations When Acquiring a Canadian Business, which will address:
Options to structure an acquisition
Process for a typical M&A transaction
Regulatory approvals:
• Investment Canada Act
• Competition Act
Case study 1: Acquisition of a Private Company
Case study 2: Acquisition of a Public Company
Date: Wednesday, October 24, 2018
9:00 am – 11:00 am
(Registration begins at 8:30 am, Seminar begins at 9:00 am)
Agenda:
8:30 – 8:55 am       Registration and Networking
9:00 – 9:05 am       CCBC Welcome Remarks and Introduction
9:05 – 9:10 am       CCCC Quebec Remark
9:10 – 10:10 am     Keynote by McCarthy Tétrault
10:10 – 10:25 am   Q & A
10:25 – 10:30 am   Closing Remarks
10:30 – 10:50 am   Networking
Tickets
CCBC Members: Free
Non-CCBC Members: By invitation only
For more information, please contact Claire ZHANG at Quebec[at]ccbc.com.
Please note: This seminar will be presented in Mandarin.
---
Keynote Speakers:
Joyce LEE
Partner in McCarthy Tétrault's Business Law Group in Vancouver and Chair of the firm's Asia Group.
Ms. LEE's practice focuses on corporate finance and securities laws, take-over bids, mergers and acquisitions, corporate reorganizations, commercial, investment and corporate financing transactions. She services public companies, state-owned companies, large privately owned companies, joint ventures, venture capitalists, as well as certain private investors. Ms. LEE brings a unique perspective to her practice, skillfully uniting Canadian companies seeking Chinese investors with Chinese companies looking to expand into North America. She also regularly advises corporate executives in the financial sector about taking advantage of opportunities and navigating risk. She provides clients from Canada and Asia with strategic advice. Ms. LEE speaks English, Mandarin and Cantonese fluently, and has worked with clients from a variety of industries such as mining and natural resources, technology, life science and real estate.
Xin GAO
Associate in McCarthy Tétrault's Business Law Group in Montreal
Ms. GAO is an Associate in McCarthy Tétrault's Business Law Group in Montreal since 2014. Her practice focuses on mergers and acquisitions involving both public and private targets. She also advises clients on a variety of legal issues regarding securities regulations, corporate governance and corporate finance transactions. Ms. Gao has a Bachelor of Civil Law degree from University of Montreal and a Master of International Economic Law from China University of Political Science and Law. Ms. GAO is fluent in French, English and Mandarin.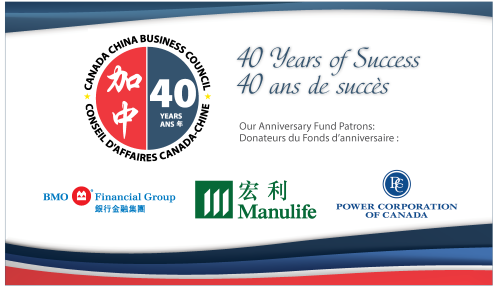 Nov
12
Mon
2018
CCBC's 40th AGM & Business Forum

@ Four Season Hotel, Beijing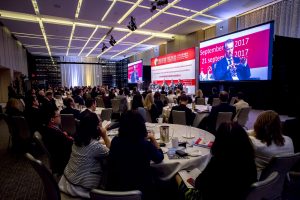 CCBC's 40th AGM Business Forum and Gala takes place in Beijing on November 12, 2018.
Please note: The Gala Banquet is Sold Out.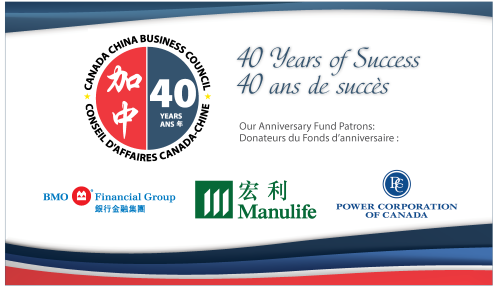 ————————————————————————————————————————————————————————————————————————————