China's New Ten-Year Education Plan: Opportunities for Canadian Institutions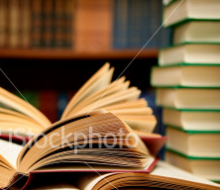 The Government of the People's Republic of China released its first education reform plan for the 21st century in June 2010. The plan, entitled National Guidelines for Medium and Long-term Education Reform and Development (2010-2020) aims to increase the quality and readiness of China's collective human resources power, challenge the existing education and teaching models, and build a foundation for a modern education system across China by 2020.
The report underlines a desire for change and innovation on the part of the Chinese government. As a country that has championed modern education approaches and practices, Canada is well poised to benefit from the internationalization and modernization of the Chinese education system.
In the launching of the plan, Minister of Education Yang Guiren declared, "Everything that stands in the way of fostering Chinese talents must be reformed". Starting with the years of compulsory education, Grades 1 to 9 and into the years of higher education, the theme of increased access to education is underscored, addressing issues of regional inequality, seeking to rectify the two- tiered system regulating access to education for children of migrant workers, and making reference to special education.
This ambitious plan aims to substantially transform the Chinese education landscape. Traditional approaches to learning will be adjusted to include independent thinking, and promote intellectual curiosity, creativity and innovation. The reforms will also have a strong emphasis on teacher training and evaluation. Furthermore, there are plans to improve the recruitment and test-driven model for higher education, the most notable being the reform of the 'gaokao', or university entrance examination system.
The internationalization of Chinese education is a strong theme in the reform plan. China will seek to strengthen its existing exchanges and cooperation, as well as attempt to attract foreign 'well-known' schools and world-class experts. The reforms will work towards mutual academic degree recognition with partner schools around the world.
The Chinese government hopes to increase the percentage of university level students from 24.2% to 40% [1] in the next ten years. This augmentation in high-quality university graduates will be of significant interest to Canada on numerous levels. For instance, the number of high quality students emerging from top Chinese institutions will increase, and more will seek to attend graduate school abroad. Moreover, broader standards for university admissions in China will likely result in stronger candidates seeking to study overseas at the undergraduate level. Finally, a greater desire for internationalization will necessarily increase the number of students in exchange programs with Canadian partner universities. The report also indicates a desire to increase public funding (i.e. China Scholarship Council scholarships) for top students wishing to study abroad.
In addition to seeking an increase in the number of students graduating from Chinese university programs, the government will aim to reform both the vocational and continuing education systems [2]. These sectors are highly developed in Canada, and our institutions could serve as models. The potential for partnerships and international exchanges is great for Canadian colleges, online universities and eLearning companies.
Reform of training practices and management structures are two central areas outlined in the plan. Canadian teachers colleges are known for their high standards and innovative practices; there is considerable potential for collaboration and exchange in this sector. Another area where Canadian expertise could be shared is the development of special education for students with mental and learning disabilities. Furthermore, Canadian university management practices meet the highest international standards; this could be underlined to encourage new partnerships between schools.
The report also states that the private education sector will be encouraged to grow in the next ten years. The government plans to allocate funding and improve credential recognition for those schools conferring university degrees. This could improve conditions significantly for private Canadian K-12 programs, universities, and vocational schools looking to establish themselves in China.
Though it remains unclear how these reforms will be introduced, the opening up and modernization of the Chinese education landscape will certainly create opportunity for Canadian stakeholders.
This report was prepared by the Canadian Trade Commissioner Service in Beijing, China. Should you have any questions about this report, please contact them atinfocentrechina@international.gc.ca.
Additional Links and Resources:
2010 Chinese Education Reform Plan (Chinese only)
"CPC Political Bureau approves education reform plan", Xinhua Net, June 21, 2010
"China's Cabinet approves education reform plan", Xinhua Net, May 6, 2010
[1] These percentages represent around 30 million students in 2009 to an estimated 35 million students in 2020. Of these students, 1.4 million were graduate students in 2009, and it is projected that number will increase to 2 million in 2020.
[2] The goal is to increase vocational students from 34 million in 2009 to 38 million in 2020. Continuing education will see a much more significant increase, from 166 million in 2009 to 350 million in 2020.
Source: The Canadian Trade Commissioner Service