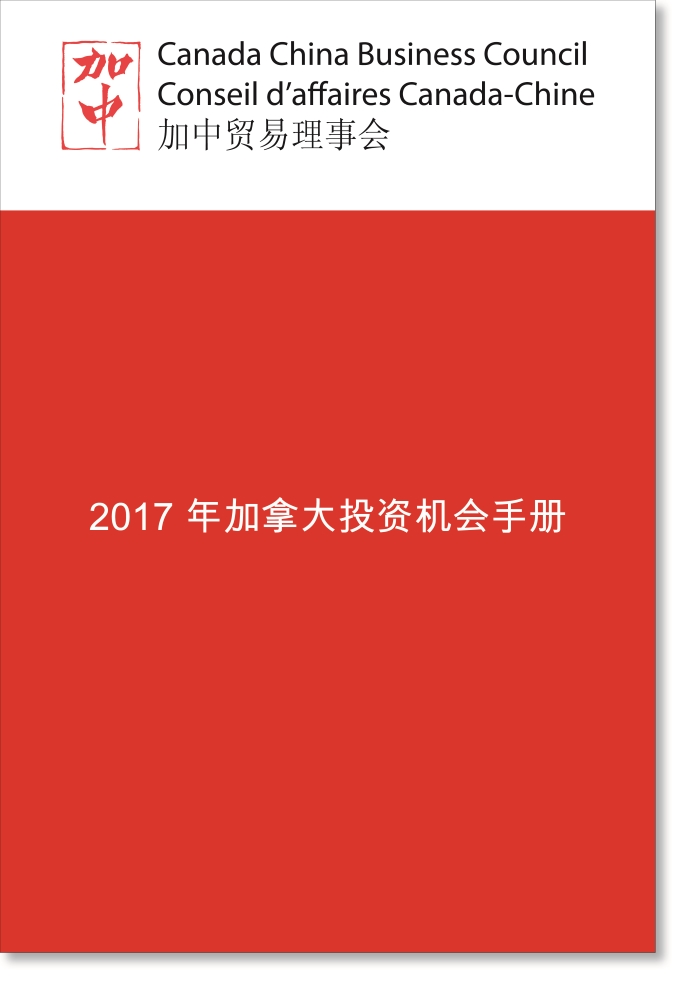 CCBC launched the first volume of the Canada Investment Opportunity Booklet (CIOB), which is a detailed listing of almost 30 CCBC member projects and businesses that are seeking Chinese investors. The Booklet, which will be published biannually in Chinese, provides active members exclusive exposure to CCBC's key investor network.

The CIOB contains two sections: Equity Investment and Greenfield Investment Projects. The Equity Investment section provides detailed descriptions of existing projects and businesses. The Greenfield Investment Projects section offers an overview of prime sectorial opportunities Canada has to offer.
All active CCBC members can register one Investment Opportunity within the Booklet as part of their membership. Investment Opportunities Packages are also available for member companies that have more than one project they would like to include.
CIOB, Volume II, will be published in June and submissions will be accepted until May 15, 2017. Click here to register your opportunity.*
For more information on this initiative, sponsorship opportunities, or Investment Opportunities Packages, please contact André-Philippe Chenail, CCBC Quebec Chapter Director at Chenail[at]ccbc.com
To advertise in the booklet, please download the CIOB Media Kit.
*CCBC active members only.