Honored guests, ladies and gentleman, bon soir. Welcome to A Taste of Canada.
Tonight represents a turning point for the CCBC in Beijing and, in fact, China. We have decided that one of the best ways we can aid our various governments and private sector companies is to provide a platform to promote Brand Canada in China.
This evening, we have 15 companies from six provinces showcasing the best, most diversified food products and cuisine anywhere. Canada is more than just great scenery. We have an exciting nightlife, diverse food and drinks, right across the country – and Canada is more "re nao" than most people give it credit for.
None of this could have happened without the support of all the partners we have here tonight. Organizations and people who embraced the direction and saw the opportunity. While they are all listed on your menu, I'd like to highlight a few.
I want to begin by thanking Derek Galpin and Destination Canada for sharing our vision on how to promote Canada as a wonderful tourist destination. I also want to thank our lead sponsors, BMO Financial Group, Power Corporation of Canada, Manulife-Sinochem and RBC, for stepping up and investing in this important endeavor. We have five provinces represented here tonight, but I want to particularly thank Nova Scotia and Ontario for being provincial sponsors. A special thanks to Air Canada, who is offering the grand prize of 2 round-trip business-class tickets, and the Four Seasons Beijing for going above and beyond as our host hotel. And, of course, the embassy, which worked with us every step of the way.
Also during the evening, CCBC volunteers will be circulating to collect your names for a variety of lucky prize draws, especially the grand prize.
Eat, drink, dance and enjoy your evening. Xiexie, merci, and bon appetit.
* * * * * * *
A Canada Day Toast from Canada's Ambassador to China, Guy Saint-Jacques
Bonsoir, mesdames et messieurs.
Je vous souhaite la bienvenue à la soirèe de la celebration Fête du Canada!
Ladies and gentlemen, families, and friends, thank you so much for joining us this evening.
It's always wonderful to celebrate Canada Day among friends, especially this year at the beautiful Phoenix Centre.
First, I would like to congratulate the Canada China Business Council for putting on a fantastic Canada Day celebration once again. I am immensely grateful for CCBC's dedication to consistently deliver such high caliber events. Whether it is a banquet for political leaders, Christmas activities for families, or seminars to help Canadian and Chinese businesses succeed, CCBC is an active and trusted partner for our community and for the Canada-China relationship.
I would also like to take this opportunity to extend a warm welcome to our Chinese friends and distinguished guests. Tonight, you will get to taste some of Canada's finest products and enjoy live musical performances by talented Canadian artists and DJs.
On the menu are fresh Atlantic lobsters from Nova Scotia, Sockeye salmon and shrimps from British Columbia, snow crab and sea cucumber from Québec, delicious Alberta beef, Canadian pork, award-winning Ontario wine, and ice cream from Prince Edward Island!
As Canadian Ambassador, I am very fortunate to have opportunities to travel to many cities and provinces in China. Everywhere I go, I hear stories from entrepreneurs, government officials, and students about their amazing experience in Canada and with Canadians. Sometimes, it's about their fond memories of studying in university or visiting Banff, Vancouver, Toronto, or even Cape Breton with their families. Other times, it's about the deep, positive impression that Canada and Canadians have had on them; especially our willingness to help, our honesty and integrity, and our welcoming and inclusive attitude.
As Canadians, we celebrate our heritage, our diverse cultural backgrounds, our different views and opinions, our pristine natural environment, and our high quality of life. Whether we are at home or abroad, we should never forget to celebrate our successes and be proud of our accomplishments.
I look around the room this evening, and together, we have all contributed to Canada's strong and longstanding relationship with China, sincerely promoting mutual understanding and mutual prosperity. It's because of your hard work that Canada enjoys the reputation that it does here and around the world.
Next year, in 2017, Canada will mark the 150th anniversary of Confederation. There will be even more fantastic events and reasons to celebrate!
Au nom du gouvernement du Canada, je souhaite à mes compatriotes et aux amis du Canada une joyeuse Fête du Canada!
On behalf of the Government of Canada, I wish you all - fellow Canadians and friends of Canada - a very happy Canada Day!
Click here to view photos from the Taste of Canada Media Wine-Tasting Reception
Click here to view photos from the Taste of Canada Chef's Table Sponsor Dinner
Dinner featuring Quebecois singer Marie Claude-LeBel
Click here to view a larger collage.

After Party featuring Radio Radio from Halifax, Nova Scotia and Poirier from Montreal
Click here to view a larger collage.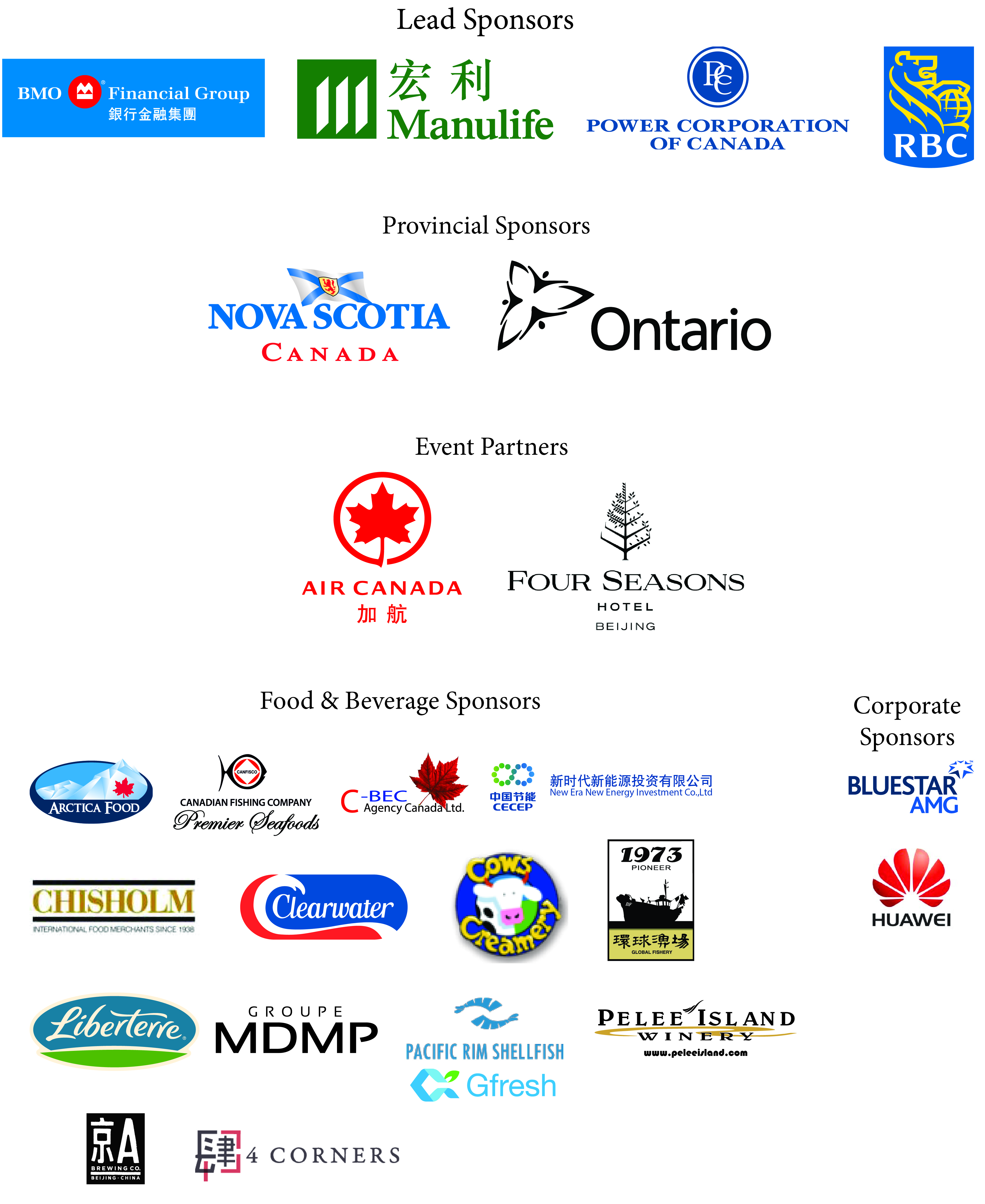 Photo credit: Aaron Berkovich – Peking Productions